Will And Jada Pinkett-Smith Let Their Daughter Willow Out Of The House Like This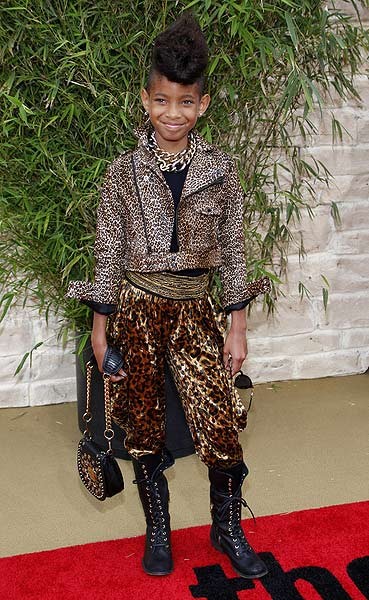 Will and Jada Pinkett Smith's daughter Willow made a bold style move (or maybe she was just being a kid) at "The Karate Kid" Los Angeles premiere on Monday.

The 9-year-old was supporting her brother Jaden, who stars in the updated version of the 1980s classic film.

Willow paired a cheetah print jacket and pants with knee-high military boots and a large gold chain necklace. But the highlight of her look was her hair, which was shaved on the sides and piled high on top like a mohawk on her head. Is she paying homage to Mr. T?

After all, another 80s remake - "The A-Team" - is just coming out...

What do you think of Willow's look?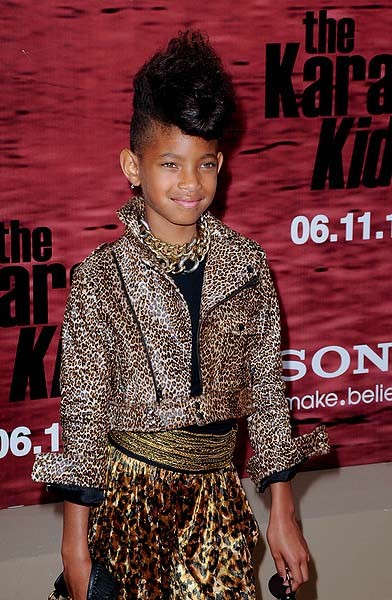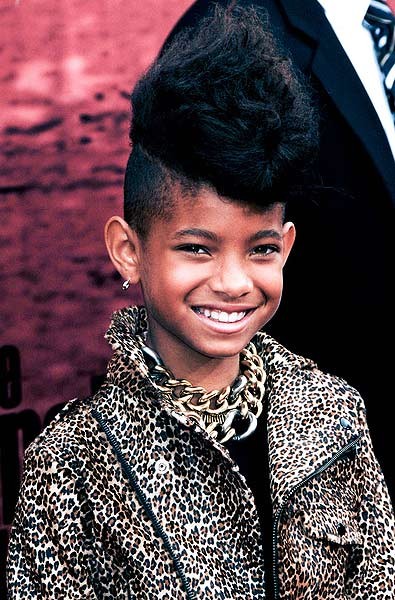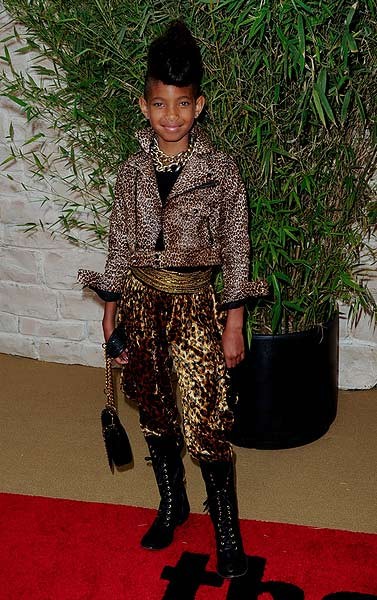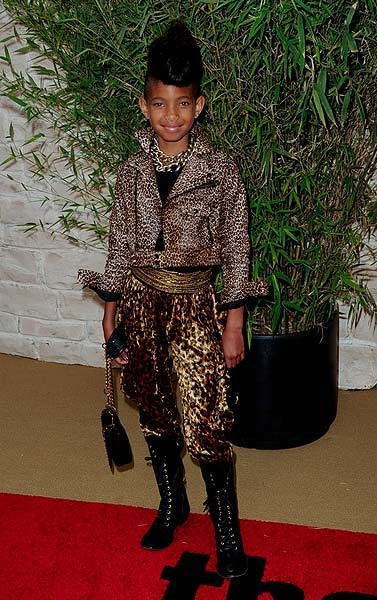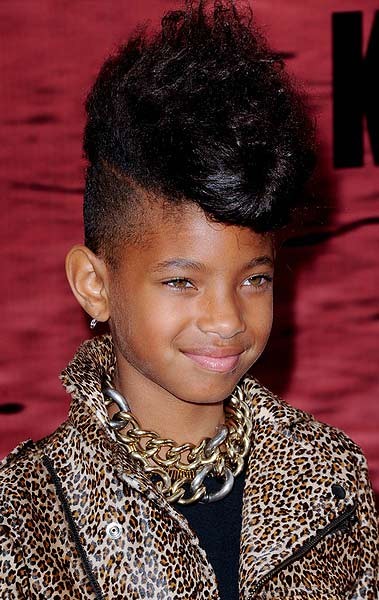 Click for more great Jada Pinkett pictures:
Click for more great Will Smith pictures: