'Wife Swap' Was An Emotional Experience For Kate Gosselin & Kendra Wilkinson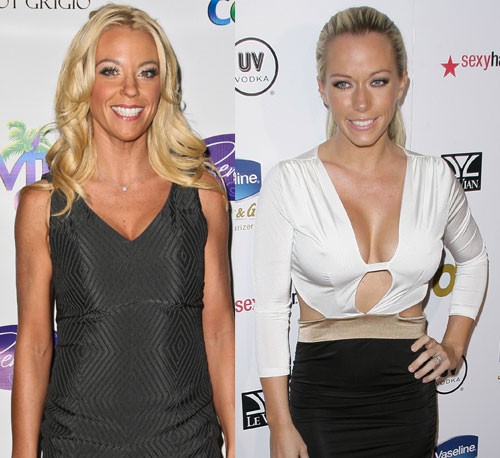 Former Playboy playmate Kendra Wilkinson and reality star Kate Gosselin switched family roles for a week on Tuesday night's "Celebrity Wife Swap," and the experience was an emotional one for both of them.

Kendra was shocked to see show strict single mom Kate is with her schedule. Conversely, Kate quickly realized that Kendra's husband Hank Baskett does a lot of the household chores while Kendra gets a lot of "me" time.

Just making lunch for eight kids was a challenge for Kendra. She needed help from some of the girls, who instructed her on the proper way to make a sandwich. "This is overwhelming," she said as the kids set the table, took care of the chicken coup and tended to multiple tasks around the house. "This is crazy."

Kendra also got choked up as she watched how hard the children worked. "I know that they need structure and chores, but it's just hard because it's so strict and I feel bad," she explained.

Meanwhile, Kate wasn't used to all the down time and Kendra's husband doing the chores.
When the moms met up at the end of the week, Kate got teary as she suggested that Kendra be more involved in the day-to-day activities. "I want you to take some stuff back from Hank because he's getting the moments, and you're missing them," she advised.
The episode got the biggest ratings in "Celebrity Wife Swap" history. The show was seen by 7 million viewers and had a 2.4 rating among adults 18-49, according to Entertainment Weekly.