Why Is Michelle Rodriguez Doing A Headstand In A Bikini And Why Is Zac Efron Doing A Sexy Dance?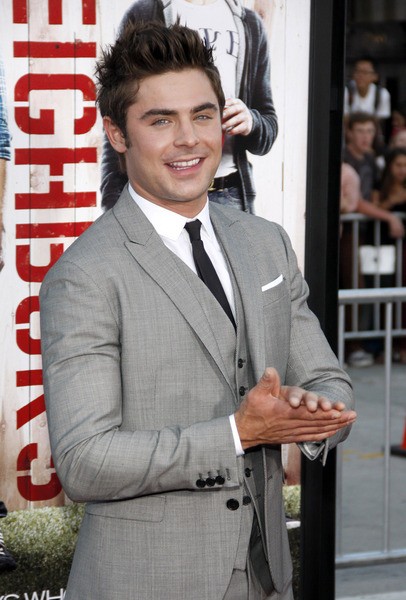 Why is Michelle Rodriguez standing on her head in a bikini? Why is Zac Efron dancing to Jason Derulo's Wiggle? It's all for Gianluca Vacchi!
Italian entrepreneur Vacchi's Instagram has become a popular destination for social media fans, as the rich businessman happily shares his expensive lifestyle and interactions with the rich and famous – some refer to him as the real version of Dos Equis beer's Most Interesting Man in the World. This weekend was no different.
Vacchi recently shared two videos on his profile featuring Zac Efron. In one, Vachi, Efron, Rodriguez, and another woman are on a pier in swimsuits. For some reason Rodriguez is doing a headstand as Vacchi says, "Welcome to my friends... enjoy!" Rodriguez has been spotted with the Italian before, the Daily Mail caught the two enjoying a getaway with the rest of his friends back in 2011.
Later, Gianluca uploaded a video of him, Efron, and dancer Youssef Giga strutting their stuff on a table to Jason Derulo's Wiggle. Why? We're not sure, but we think this is Gianluca's version of a humblebrag, which means his humblebrags are more awesome than the rest of the world's.