Why is Katey Sagal's Husband Having Her Make Out With Other Guys?

Katey Sagal
stars on
Sons of Anarchy
¸ created and produced by her husband, Kurt Sutter. The show follows the wild adventures of a motorcycle gang and all their shocking behavior. Some is shocking even to Sagal.
"I'll tell you one thing, when he had me making out with Tig, I was like, 'Honey, really?'" Sagal said at a Fox/FX party at the Television Critics Association winter press tour. "I didn't quite understand that. Then when he explained it to me, it did make sense that Tig was falling apart, Gemma was falling apart, feeling unattractive. She'd just revealed all this stuff to her family. Her sexuality and all that stuff was all up in the air, so then it made sense to me but at first I was like, really?"
Sutter has to keep raising the bar. At least his wife is game for all the crazy things he thinks of. "I think he's relieved once he thinks of them," she joked. "It's an emotional world but that's what's so fun about playing in it. Everything is big emotion. They're big people. They're passionate people about whatever they do, so it kind of falls in line that you have those kind of stories."
Sons of Anarchy is gearing up for a third season on FX.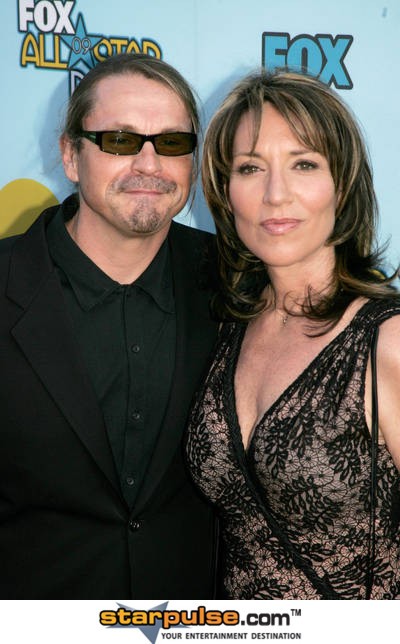 Image © Carla Van Wagoner / PR Photos
Story/Interview by
Fred Topel
Starpulse contributing writer
(Starpulse in Hollywood)
: Every week, Hollywood's biggest stars are meeting in the hot spots and Starpulse is there.