Why Guys Love Jennifer Love Hewitt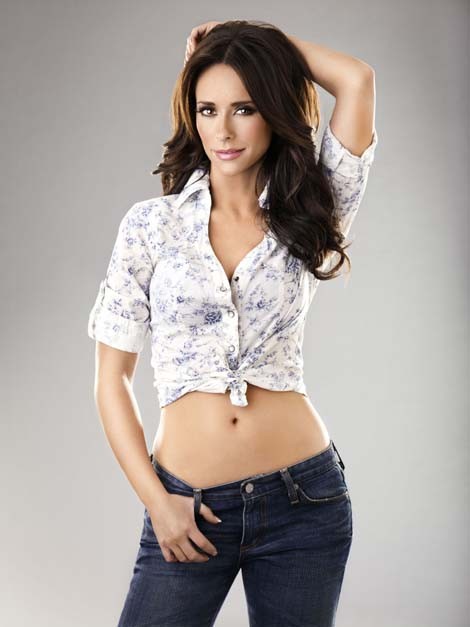 We can think of two obvious reasons why guys love Jennifer Love Hewitt. But let's get real- her assets can't be the only reasons guys drool over her and get weak in the knees and googley-eyed. She's a decent actress, has a pretty face, has a bubbly personality, and the girl loves to date. Oh, and we can't forget about that body.
Okay, we think we've figured it out - she's the perfect "safe" girl that guys can love and girls won't get upset about because they can't find a reason not to like her. Bingo! Consider us the Sherlock Holmes of celebrity crushes.
We first came to love the thirty-two year old Texan when she played Sarah in Party of Five alongside Scott Wolf, Neve Campbell, Matthew Fox and Lacey Chabert. Then she took on the role as the hot, vulnerable chick in horror film (and its sequel) I Know What You Did Last Summer. Although she isn't the most critically acclaimed actress in Hollywood (even though she did receive a Golden Globe nomination for The Client List) she has maintained a solid career for over 15 years.
More recently she starred in the CBS hit drama The Ghost Whisperer in which she received a Saturn Award for Best Actress. So if we dissect this a little further with the concept of men in mind- she has played the sexy girl who we feel sorry for in a horror film, a hot girlfriend on a popular television series, a prostitute, and a pretty girl who can communicate with ghosts. This whole love for Jennifer is starting to get more evident by the minute - our crush on her is certainly developing.