Why 'Drive' Could Shift Ryan Gosling's Career Into The Fast Lane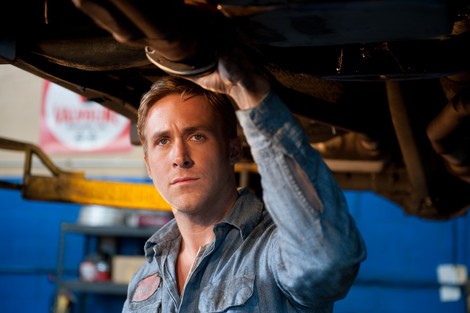 Most of us ladies know Ryan Gosling as the sweet, sensitive and sexy Noah Calhoun from The Notebook, and most guys know him as that guy they can never live up to their girlfriends. But after Ryan's new movie Drive, there may be a turn in the table resulting in a few more man crushes in this world. This highly anticipated movie may change Ryan's career and send him to the top of the Hollywood Food Chain.
Love him or hate him, we all know the guy can act - Half Nelson, Lars and the Real Girl and Blue Valentine proves that. But Drive shows that intense, edgy side of Gosling that makes him sexy, strong and masculine. Who else can pull off a character without a name (he's simply known as "Driver" in the film) as the driving force in a movie? Pun intended. Ryan plays a lonely stunt driver in Hollywood who doubles as a getaway driver for robberies at night.
Directed by Nicolas Winding Refn, who won 'Best Director' at Cannes for the film and starring Oscar nominated actress Carey Mulligan, the one and only Christina Hendricks and Emmy winner Bryan Cranston, Drive will not disappoint. It seems to resemble a hip 80's movie when you see the poster with "Drive" scrolled across the bottom like Debbie Gibson's perfume 'Electric Youth' but the fast paced drama will keep you on the edge. The sharp transitions and dreamlike sequences make you understand why Refn won 'Best Director.'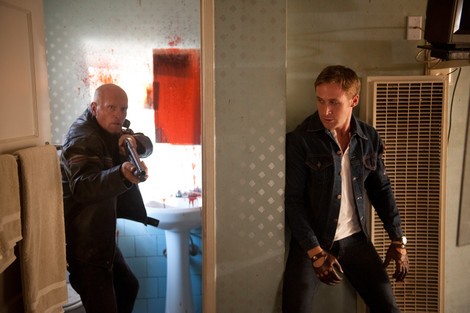 Carey Mulligan plays Irene, the driver's neighbor from down the hall, who has a young son and a convict husband who was recently released from prison. The driver gets into an unfortunate situation where he has to steal one million dollars from a pawn shop to pay back Irene's husband's debts. Christina Hendricks plays a mob moll who gets stuck in the situation and is forced to be involved in the heist. The women certainly hold their own in the film but Ryan clearly outshines everyone who even has a line in the credits.
We think that this film not only rocks because of its intense action sequences, but the actors were cast perfectly as well. Although Ryan plays the driver in Drive, the film isn't centered so much around driving, rather than the characters that make this film a winner. Especially Ryan Gosling, and trust us- this is just the icing on his Hollywood star cake.