Why Bruno Mars Serenaded This Young Girl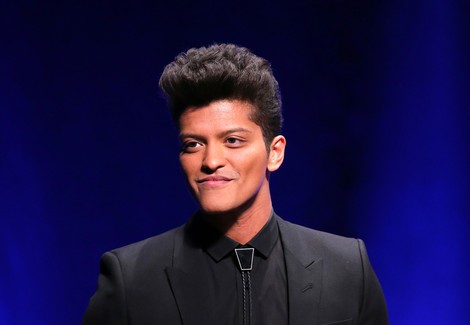 A video of Bruno Mars serenading a young girl during his concert last Saturday has become an Internet hit, and now we know why the entertainer took the time to sing just for her.
Zumyah Thorpe was involved in a serious car accident in March of 2013. According to WKYC, a drunk driver smashed into a car carrying the 11-year-old Zumyah, killing her pregnant mother and her two younger sisters. Zumyah and an older sister suvived, but Zumyah suffered injuries that robbed her of sight and forced doctors to remove part of her skull.
While recovering at UH Rainbow Babies & Children's Hospital in Ohio, nurses played Bruno Mars's music every night. Doctor Nancy Bass credits the singer with helping Zumyah regain her cognitive speaking and language skills, telling WKYC, "I asked her who her favorite singer was and she said 'Bruno Mars' as quick as anyone would say any singer." After the doctor played (You're Amazing) Just The Way You Are, "she just started singing every single word. It definitely brought a tear to my eye."
The news station suprised Thorpe with tickets to the concert, where something amazing happened: Mars played a video of Thorpe's story, and during his rendition of (You're Amazing) Just The Way You Are Mars found Thorpe in the crowd and sang it just for her.
After the song, Bruno gave her a guitar and a fedora, then posted on twitter, "Zumyah tonight you gave my band and I something we've never felt before. you're an inspiration to the world! #WeLoveYouZumyah," with a photo of them together.
What an awesome night for Zumyah!