Why Are Cameron Diaz, Jennifer Aniston And Diane Keaton Single?

Why are
Cameron Diaz
,
Jennifer Aniston
and
Diane Keaton
single? If anyone has the answer, please enlighten us. This could be the eighth wonder of the world, why these single, beautiful, talented ladies are not married! Although they may have had their share of boyfriends, they all lack the wedding band on their left ring finger which takes them off the market. Maybe they are happy being single, or maybe they haven't met "the one." Either way, these three are more than deserving of an amazing man.
Diane Keaton, 63, told
The Independent
newspaper that she has never been proposed to by any boyfriend, famous or not. When asked what the standards she has for men, she said, "I have no standards at all. It's just about what anyone needs- a connection." Even she said she can't quite put a finger on why she is single. Having dated very famous men in the past like
Woody Allen
,
Warren Beatty
, and
Al Pacino
, she's obviously a catch. She still remains close with her ex-boyfriends, so she couldn't have been too crazy. At least Diane has two adopted children to share her life with. It's quite possible that she has a fulfilling life without a man. In 2001, she made it public that she gave up pursuing romance. She said, "I don't think that because I'm not married it's made my life any less. That old maid myth is garbage."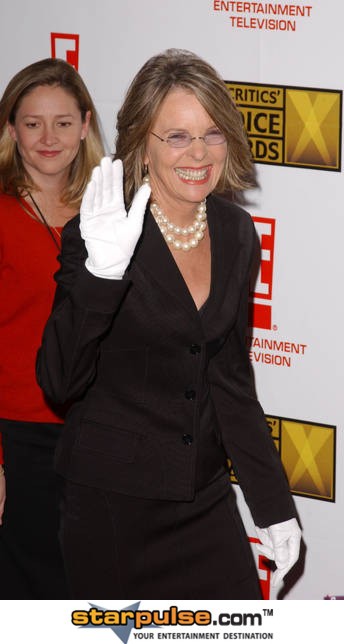 Image © PR Photos
Jennifer Aniston, 40, was once married to
Brad Pitt
but now seems to be stuck in a dating rut. Although the recent rumors of her dating
Bradley Cooper
haven't been confirmed, Jennifer always seems to get the shit end of the stick when it comes to love. Not only did she get publicly dumped for
Angelina Jolie
, but her former boyfriend
Vince Vaughn
is now engaged to real estate agent, Kyla Weber and she got played one too many times by
John Mayer
. Even Jennifer is skeptical about finding her soul mate. She reportedly has said about finding her perfect partner, "I don't have one and I don't think it exists." Ouch! Jennifer seems to pick all the wrong types, the bad boys. She needs a loyal man who has also been hurt in the past and is ready to settle down and have children; perhaps someone like
John Stamos
? Besides Vince, John and the Brad's, Jennifer has been involved with
Adam Duritz
,
Tate Donovan
and Paul Sculfor.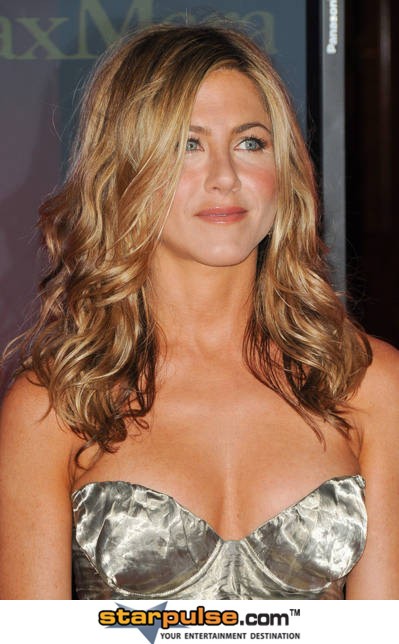 Image © PR Photos
Cameron Diaz, 36, told People Magazine, after her breakup with
Justin Timberlake
, "I could be in a relationship if I wanted to be but I haven't finished doing what I'm doing. In fact, it's the first time I haven't had a boyfriend in, like, ten years and I'm enjoying what I'm getting out of this moment." She also said she does in fact get asked out frequently, so she has no problems finding dates. Once engaged to
Jared Leto
, they apparently broke up because Cameron was more involved in her career than their relationship. Besides Justin and Jared, Cameron has dated
Matt Dillon
, Kelly Slater,
John Mayer
, Paul Sculfor and
Adam Levine
.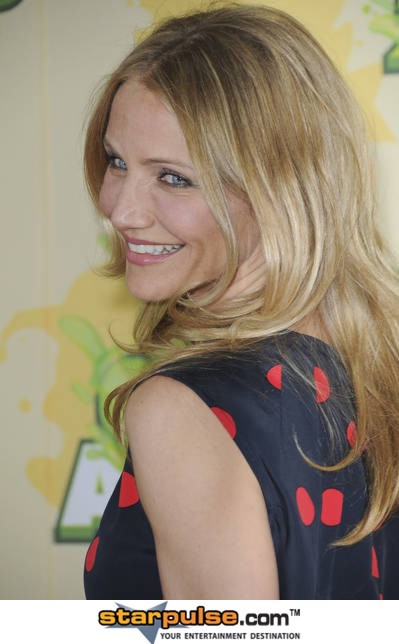 Image © PR Photos
If three of the top celebrities can't land a hubby, then the average single woman must be a little scared. How can you be rich, famous, beautiful, talented and SINGLE? Unless Cameron, Diane and Jennifer are single by choice, their status remains a mystery to the public. To men who like to be the more dominant, powerful breadwinner in the relationship, beautiful, talented women could pose as a threat. If a man is insecure with himself then he certainly doesn't want to be with a woman who can hold her own financially and emotionally. There could be plenty of non-famous men who would make a perfect match with Cameron, Jennifer or Diane, but they can appear incredibly intimidating to even approach.
There could be many reasons why they can't hold onto a man. There has to be an answer as to why these perpetually single actresses are available. Or perhaps these three ladies are contempt and confident with their lives that they don't need a man. Society puts such pressure on aging, single women to hurry up and get married. Sometimes people like Cameron Diaz, Jennifer Aniston and Diane Keaton are happy and stable just being single.
Story by
Erin Demchak
Starpulse contributing writer