Why A Delay Of 'The Amazing Spider-Man 3' Would Be Bad News For The Franchise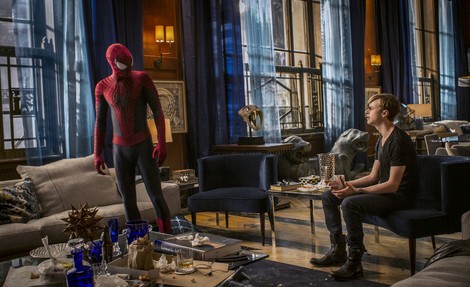 Recently it was reported that the third installment in The Amazing Spider-Man series could be delayed from 2016 to 2017, leading some to believe the films may be recast... or rebooted.
Ain't It Cool News revealed last month they had a source telling them Spidey wouldn't be in theaters again until an undetermined date in 2017.
The second film began ramping up for a collection of films in the franchise, allowing Sony to have a group of interconnected flicks like Marvel's Avengers universe and Warner Bros.' Justice League. The Sinister Six film would follow Spider-Man's greatest villains, and it might not even directly involve the web-slinger. The same may happen in the announced Venom flick.
However, Amazing Spider-Man 2 continued a downward trend in terms of box office receipts. The first Spider-Man film, directed by Sam Raimi, earned over $400 million. Spider-Man 2 took home $373 million, Spider-Man 3 earned $336 million, Amazing Spider-Man ended its run with $262 million, and Amazing Spider-Man 2 has earned $200 million so far.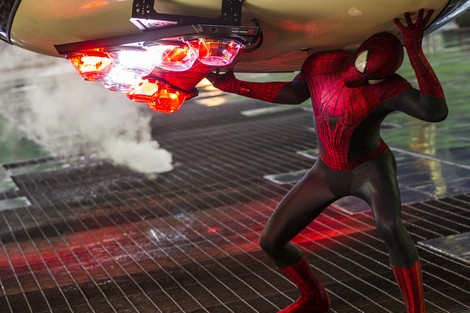 The poor returns look worse with Sony dropping over $200 million on each installment other than the first; although they likely took a profit once worldwide receipts were counted. Still, with The Avengers making over $600 million, Sony must be asking "Why not us?"
That may be the reason why Sony hasn't hired series writer Roberto Orci for the third flick – he has moved on to work on Star Trek 3. He told IGN, "I don't know what their plans are for that franchise. don't ever want to say never, but we have to figure out what their scheduling is in terms of when they want each movie. I've read probably as much as anyone else." Not exactly a vote of confidence.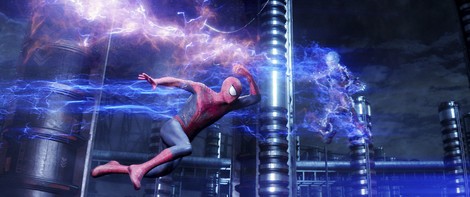 If Spider-Man is indeed delayed, it puts it behind the next class of Superhero films. In 2015 we have The Avengers: Age of Ultron. FOX's X-Men: Apocalypse film is set for 2016, as is the anticipated Batman Vs. Superman. In 2017 we expect Justice League and Wonder Woman over the summer. It's also worth noting current leading man Andrew Garfield will be 34 in 2017.
If Sony is wondering how a single hero, even Spidey, can hold up against ensemble films, perhaps they should sell Disney/Marvel the character. One of Marvel's regrets is letting go of Spidey's movie rights (although they couldn't have possibly known how much money comic book films would make), as he is deeply involved in dozens of storylines in comics and has been an Avenger in the past. If Sony keeps seeing diminishing returns, it may come to that point - as unlikely as it sounds now.