'Whose Line Is It Anyway' to Return on The CW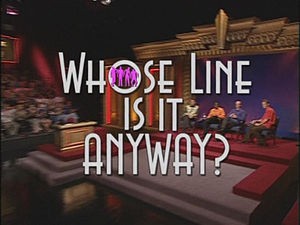 The CW has ordered new episodes of the classic improv comedy TV series Whose Line Is It Anyway? to air this summer, the network announced today.
The new version of Whose Line will be hosted by comedienne Aisha Tyler (Archer) and will feature the return of show alums Ryan Stiles, Colin Mochrie and Wayne Brady. The fourth chair will be filled by as-yet-unannounced special guests.
The network's press release did not announce a premiere date or how many new episodes will air.
The new incarnation seems as if it will adhere closely to the previous version. Here's the network's description: "Prompted only by random ideas supplied by the studio audience and host, our four performers must use the little information they have and their wild imaginations to depict different characters and an array of scenes, as well as perform songs. After each round of improvisation, Aisha will dole out points to our four performers and declare a winner at the end of every episode." What isn't stated is whether or not the points will matter.
Originally a program for BBC Radio 4, the TV version of Whose Line originated in the UK in 1988 with Clive Anderson as host. In 1998, the series made its US debut on ABC hosted by Drew Carey. The show ran for eight seasons on the Alphabet network and was then seen in reruns on ABC Family.
It also gave rise to other improv-based TV series, many of them featuring some of the same cast members, including Drew Carey's Green Screen Show, which aired in 2004 on The CW's predecessor, the WB.
Check out some Whose Line highlights below. Are you excited to see the show back on TV?
(c)2013 Brittany Frederick. Appears at Starpulse with permission. All rights reserved. No reproduction permitted. Visit my official website and follow me on Twitter at @tvbrittanyf.