Who is this mystery redhead? Here's a few hints: this snowy skinned thespian starred along with
Rachel Weisz
and
Keanu Reeves
as the Archangel Gabriel in "
Constantine
"; and won a Supporting Role Oscar for their performance in "
Michael Clayton
".
Who is it? Find out after the jump!
It's
Tilda Swinton
!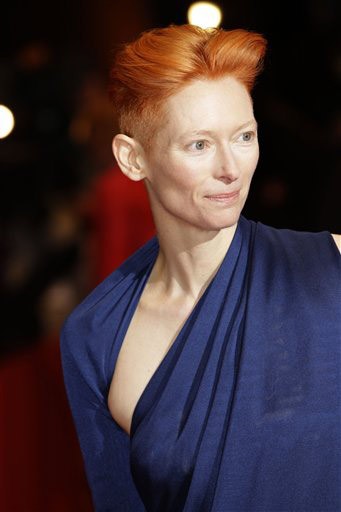 Some of Hollywood's finest showed up for the opening ceremony of the International Film Festival Berlinale in Berlin, Germany, today; including our mystery redhead, Tilda Swinton.
The actress made headlines recently for her uncanny (
and unfortunate
?) resemblance to
Conan O'Brien
. She was recently asked whether she would make a film playing the beleaguered late night host. "I would just be only too happy," she said. "Yes, yes, yes, absolutely." Gotta love her sense of humor!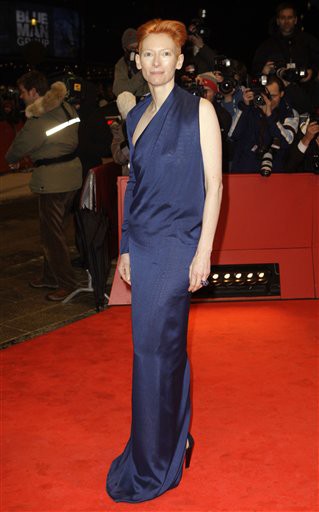 Also in attendance at the film festival was
Renee Zellweger
, who we think looks pretty fantastic. But what do you think of Tilda and her half-shaved head?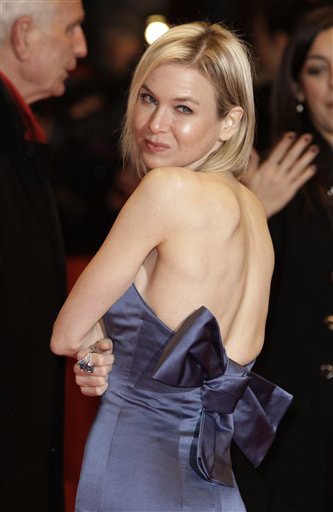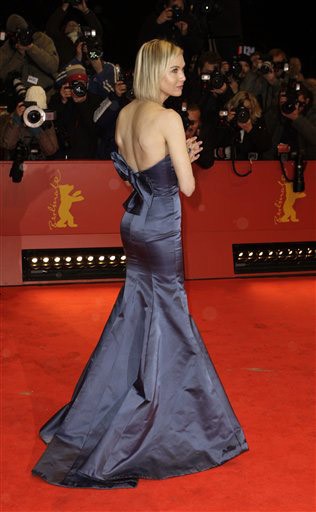 Perhaps Tilda's most memorable role was as the evil White Witch in the "
Chronicles of Narnia the Lion the Witch and the Wardrobe
" and its sequel "
The Chronicles of Narnia: Prince Caspian
; and she recently starred with
George Clooney
in 2008's "
Burn After Reading
" and with Clooney's best bud,
Brad Pitt
, in "
The Curious Case of Benjamin Button
".
Images © 2010 The Associated Press.