Who's More Evil: Paris Hilton Or The Disneyland Paris Villains?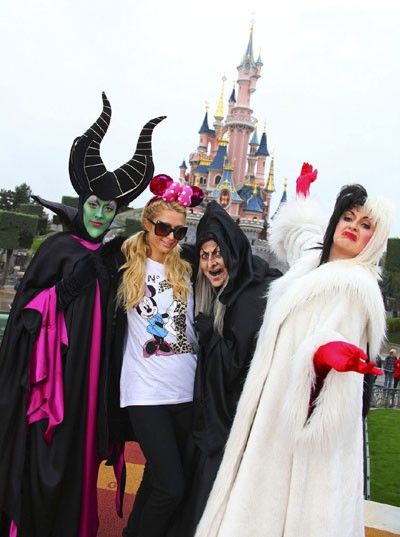 Paris Hilton posed with Maleficent, the Witch from Snow White, and Cruella de Vil at Disneyland in Paris, France, yesterday.
The reality star sported pink sequined Minnie Mouse ears and a matching t-shirt.
We definitely think Paris is the lesser of two evils. Last month the charitable star handed more than $2,000 in cash to beggars on the streets of India after witnessing the widespread poverty first-hand during a trip to Mumbai.