Who's Cuter: Hayden Panettiere Or A Wolf Cub?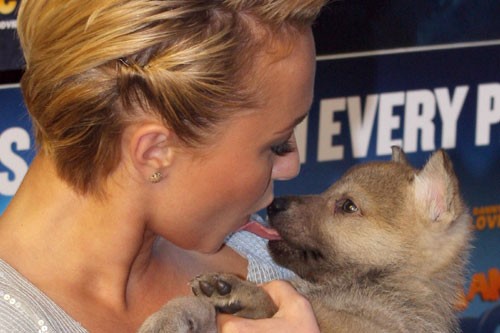 Hayden Panettiere posed with a cub at a special screening of the movie "Alpha & Omega" at the BFI Southbank, London, yesterday.  She looked to be having a good time with the precocious animal!  We just can't decide which one is cuter - can you?
Hayden - who has been dating boxer Wladimir Klitschko for almost a year - was wearing a simple gold band on her wedding finger. Hmmmm...wonder what that means?
In the film, two mismatched wolves embark on a cross-country quest to get back home and restore peace in their pack after being relocated thousands of miles away by well-meaning park rangers.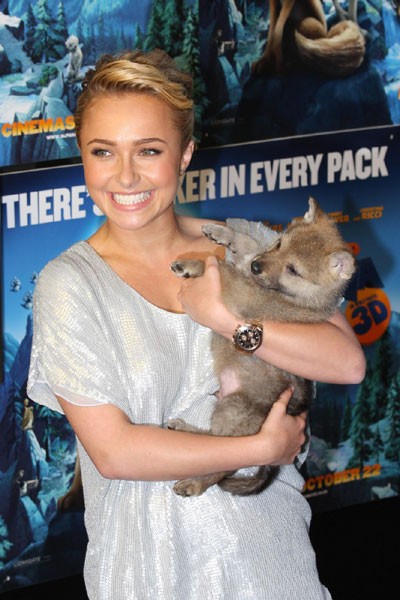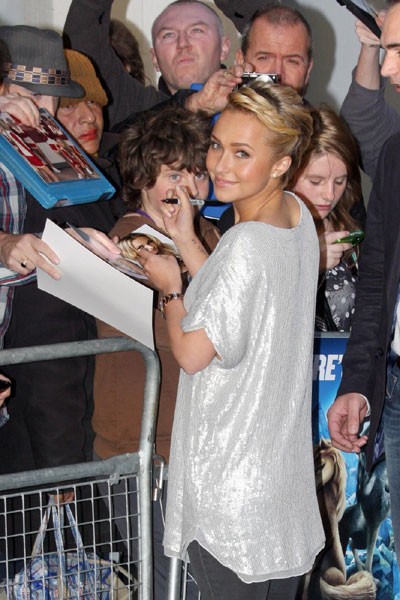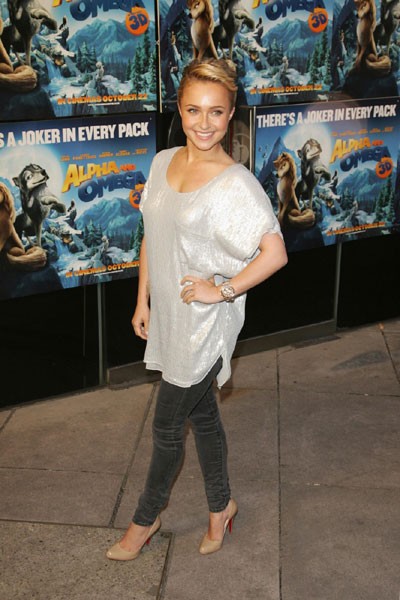 Click for more great Hayden Panettiere pictures: