Who's Cuter? Gilles Marini Or A Baby Pig?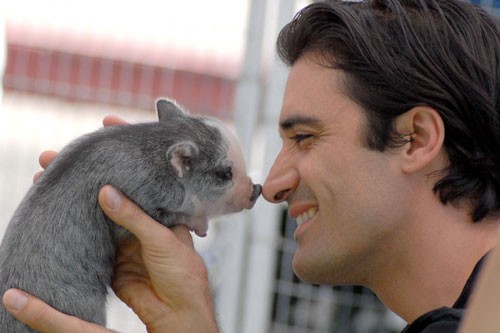 "Brothers and Sisters" star Gilles Marini took his children Georges and Juliana to a Los Angeles farmer's market on Father's Day. The French actor admired some pet minature pigs and chicks at a petting zoo inside the market.
Gilles appeared in the 2008 "Sex and the City: The Movie" as Samantha's hunky neighbor.  You all remember that very wet shower scene, right ladies?
Gilles also came in second place on the May 2009 season finale of "Dancing With The Stars" with his partner Cheryl Burke.
See more photos of Gilles here!