Who's Cuter - Ashley Olsen Or Her French Bulldog?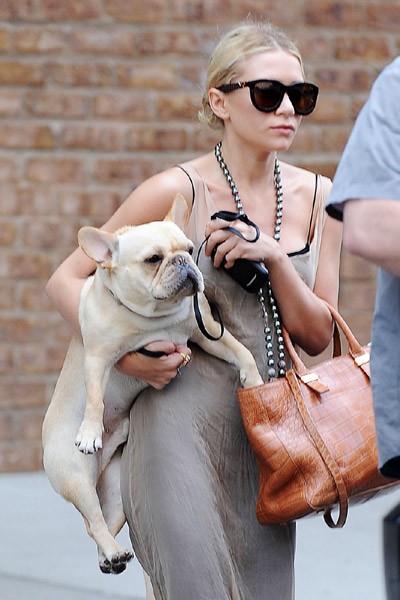 Ashley Olsen took her French Bulldog to a waiting SUV outside of a hotel in New York City yesterday. What a mellow little fellow!
The 25-year-old actress/fashion designer wore a long brown dress and carried a designer leather bag. We can't decide which one is cuter...
Ashley was recently linked to Justin Timberlake, but their reps denied rumors they were dating.  Meanwhile, her sister Mary-Kate was spotted kissing Kanye West earlier this month.