Who'd You Rather: Ryan Gosling Or George Clooney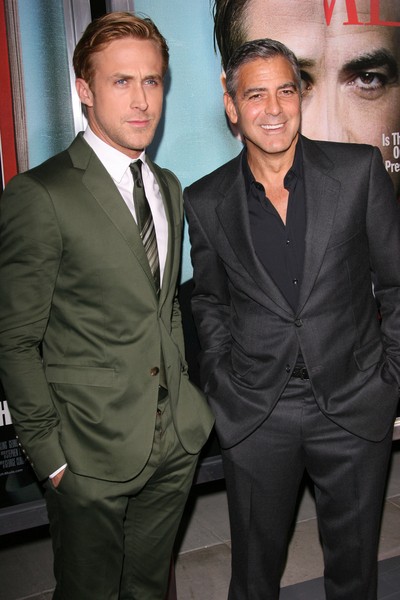 George Clooney, 50, and Ryan Gosling, 30, attended "The Ides of March" Los Angeles premiere yesterday. Ryan opted for a green suit with a thin tie while George wore basic black.
Which actor would you rather take home? The young and vibrant "Drive" star or the well-seasoned but sexy Clooney?
Don't get your hopes up - George has been hanging around with Stacy Keibler, who also attended the movie premiere.  But Ryan is looking for a baby mamma. The star recently told Britain's The Times newspaper he'd love nothing better than to start a family.