Who Will Win 'Dancing With The Stars' Season 10? Early Predictions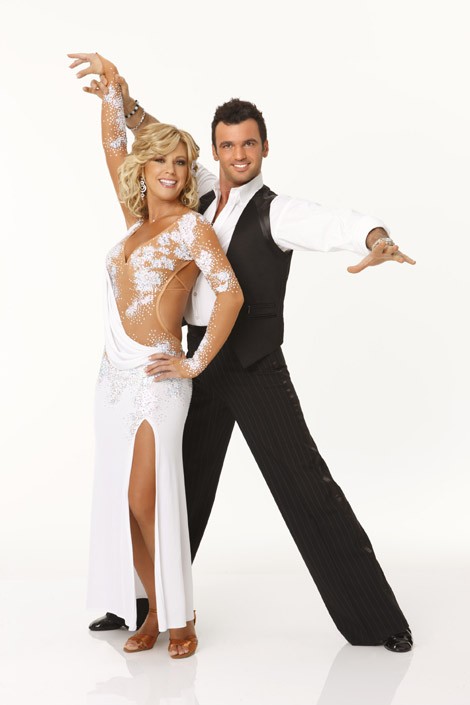 The 10th installment of "Dancing with the Stars" doesn't begin until Monday, March 22, so we haven't seen how well (or not-so-well) this season's 11 singers, actors, athletes and TV personalities can shake their booties. But based largely on popularity, here are early predictions on who has the best chance of dancing their way to the top.
Pamela Anderson, 42
Occupation: Former Playboy playmate, actress, blonde bombshell
Chances of winning: 1 in 6.
Why? Perhaps the most popular of the group, Anderson already has a large fanbase that includes both men and women. But, unfortunately, she's going to have to rely greatly on her dancing skills after the first two or three weeks. Anderson will most likely stay until mid-season, even just for fans to see how the costume designers are going to cover up her two "tangos" each week.

Shannen Doherty, 38
Occupation: Actress, bad girl before there was a Bad Girls Club
Chances of Winning: 1 in 7.
Why? Women don't like her. Well, a lot of women don't like her. Still. After almost three decades in the business. That may be a problem for Doherty, considering DWTS' largest audience is women. And guys aren't too keen on her either. So Doherty will have to prove that she's not only a good dancer but also a reformed bad girl with enough likeability to last a while.
Chad Ochocinco, 32
Occupation: Wide receiver for the Cincinnati Bengals, periodically last-name changer (he was born Chad Johnson)
Chances of winning: 1 in 4
Why? Athletes as a whole typically do well on DWTS. NFL legend Jerry Rice placed second in season two; NFL marvel Emmitt Smith won season three; boxer Laila Ali came in third season four; auto racer Hèlio Castroneves placed first in season five; football star Jason Taylor made it to the finals in season six; and Warren Sapp, another football star, came in second in season seven. All of that, coupled with his superstar-like quality, Ochocinco will most likely make it to the semifinals.
Kate Gosselin, 34
Occupation: Realty TV star, super-mom
Chances of winning: Please.
Why? Let's be honest: Gosselin does not have legions of fans, with many people deeming Gosselin as an unfit mother who cares more about being a celebrity than her own offspring. Of course, Gosselin thinks that this is further from the truth, as she has said that she's doing DWTS in order to earn a paycheck to care for her children. It wouldn't be a surprise if Gosselin were eliminated first, considering that she's already getting bad press for her diva-like behavior on the set.

Evan Lysacek, 24
Occupation: Olympic gold medal figure skater, possibly every other male figure skater's nemesis
Chances of winning: The whole shebang.
Why? Fresh off the heels of the Vancouver 2010 Winter Olympics and representing the U.S., Americans already view Lysacek as somewhat of a hero. And we love voting for heroes. With that said, Olympians, especially ice skaters, have fared well above average on DWTS. Speed skater Apolo Ohno won season four, figure skater Kristi Yamaguchi won season six and Olympic gold medal gymnast Shawn Johnson won season eight. Lysacek doesn't have the largest fan base. But, given the statistics, he has the best chance of taking home the trophy.
Niecy Nash, 40
Occupation: Actress, comedian, affable diva
Chances of winning: 1 in 10
Why? Viewers may know Nash from "Reno: 911," hostess on Style Network's "Clean House" and, more recently, as a celebrity panelist on "The Insider." Still, it's going to be hard for her to garner votes, considering she's up against some fierce competition. If she's a good enough dancer, Nash might make it past the first week.
Jake Pavelka, 32
Occupation: Reality TV star of "The Bachelor," engaged but still a bachelor
Chances of winning: 1 in 9
Why? Women are still angry that Pavelka picked Vienna over Tenley. 'Nough said.
Aiden Turner, 32
Chances of winning: 1 in 5
Occupation: Daytime soap actor, all-the-time hottie
Why? Never underestimate the power of soap opera fans. Seriously. Remember General Hospital's Kelly Monoco from season one? She was not, by far, the best dancer. But she won, chiefly because loyal GH fans voted for her, hardcore. No other daytime soap star has won DWTS since, but most have done fairly well in the competition. Thus, Turner shouldn't worry. Plus, he has a sexy British accent. That'll keep him on the show for at least three weeks.

Erin Andrews, 31
Occupation: ESPN sportscaster, DWTS dark horse
Chances of winning: 1 in 8
Why? Men like women who know sports. Women like women who know man-ly stuff, like sports. If she can dance, that'll be enough to keep Andrews in the game to stave off elimination in the first three weeks. She may even make it further.
Nicole Scherzinger, 31
Occupation: Lead singer of The Pussycat Dolls, sexy beast
Chances of winning: 1 in 3
Why? Yes, she can dance. Be we shall see if Scherzinger can pull off ballroom dancing, not just hip-hop dancing. Pop singers-slash-dancers don't have the best track records of DWTS wins. So far, Drew Lachey of '90s boy band 98 Degrees and Mr. Entertainment himself Donny Osmond are the only pop stars to take it all – and that was in seasons two and nine, respectively. Pray to the musical gods that Scherzinger's fans will pull through and help her make it to the semifinals.
Buzz Aldrin, 80
Occupation: Retired astronaut, demigod to nerds everywhere
Chances of winning: ?
Why? This one's tricky. Fans like to root for the underdog, and Aldrin is just that, given his age (the oldest DWTS contestant to date), which may halt his ability to be a true competitor. Aldrin will receive sympathy votes the first week, but who knows where he'll place in the season.
See more photos from "Dancing With The Stars" here!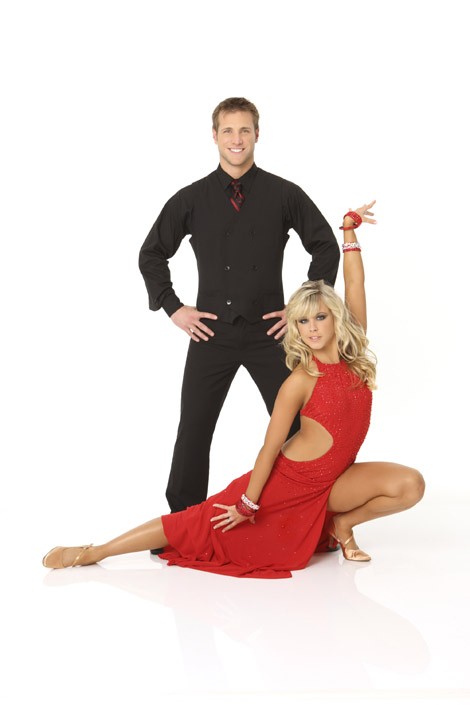 Story by TiffanyElle
Starpulse contributing writer