Who Will Win Best Actress At The 85th Oscars?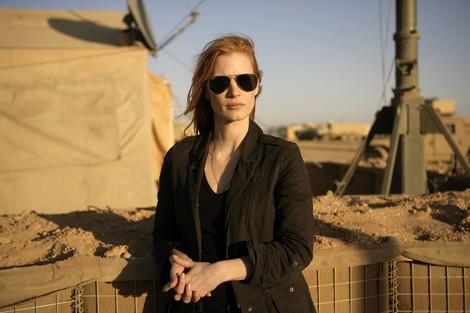 While Daniel Day-Lewis is this year's one sure bet to win an Oscar for his performance in Lincoln, there's one more near-lock: Jennifer Lawrence should be taking home her first Academy Award for her flawless performance in "Silver Linings Playbook.

It's the second time the 22-year-old star has been nominated in the category in her short career; and don't let her resume -- including films like The Hunger Games, X-Men: First Class and House at the End of the Street fool you. J-Law is the real deal.

Even if she's upset this year, she'll need to make room for a couple statues in the future.

The closest competition here is from 85-year-old Emmanuelle Riva, whose portrayal of stroke-victim Anne in Amour was chilling, realistic and depressing. The Academy could award Riva because of her age (Gloria Stuart anyone?) on the assumption that Lawrence will someday have her day, but it's unlikely (and speaking of Amour, where's the nomination for Jean-Louis Trintignant as Riva's on-screen husband Georges?)

Jessica Chastain, fresh off last year's Best Supporting Actress nom for The Help, is back again this year for her lead in Zero Dark Thirty. She won't win either, but she'll need some room above her fireplace in the future. And Naomi Watts (whose second ever nomination comes nine years after her first -- for 21 Grams) may have carried The Impossible, but this being the film's only entry at this year's awards gives her a slim chance.
One more possible upset to watch out for: Quvenzhane Wallis. An outstandingly real performance in Beasts of the Southern Wild could help her best Tatum O'Neal's 1973 win for Paper Moon.

The Nominees: Best Performance By An Actress In A Leading Role:

Jessica Chastain in "Zero Dark Thirty"
Jennifer Lawrence in "Silver Linings Playbook"
Emmanuelle Riva in "Amour"
Quvenzhane Wallis in "Beasts of the Southern Wild"
Naomi Watts in "The Impossible"

Who will win: Jennifer Lawrence
Who should win: Jennifer Lawrence