Who Will Win Best Actor At The 2013 Oscars?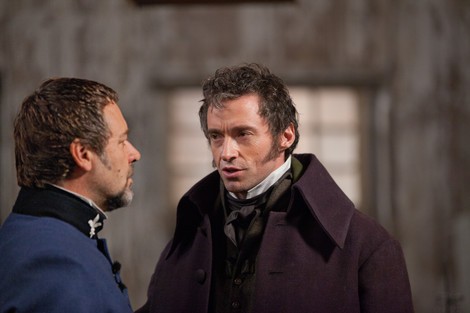 There's only one sure-thing at this year's Oscars -- Daniel Day-Lewis will win the Best Actor award for his performance in Lincoln.

It's hard to believe that was an actor playing Honest Abe in Steven Spielberg's biopic of the 16th President of the United States, and not Lincoln himself. Day-Lewis wasn't playing Lincoln, he was Lincoln.

Hugh Jackman's performance as Jean Valjean in "Les Miserables" was nothing short of excellent either, and if these two films had been released in different years there's no doubt both stars would win this award; but unfortunately for Jackman, he'll be heading out with one of the $45,000 swag bags given out to the losing nominees this year and not a statue. The good news is that there's a trip Down Under in the bag, so the next time he heads home to his native Australia the trip will already be paid for.
The Nominees: Best Performance By An Actor In A Leading Role:

Bradley Cooper in "Silver Linings Playbook"
Daniel Day-Lewis in "Lincoln"
Hugh Jackman in "Les Miserables"
Joaquin Phoenix in "The Master"
Denzel Washington in "Flight"

Who will win: Daniel Day-Lewis
Who should win: Daniel Day-Lewis