Who To Watch: A Look At Some Fresh Faces Of Fall TV

Amanda Righetti
has played the bombshell beauty in quite a few style-over-substance programs in television seasons past (
The O.C.
,
North Shore
, Reunion), but this fall she is finally allowed to smarten up and button up in CBS'
The Mentalist
, where she will star as an FBI agent alongside
Simon Baker
. Righetti is just one of the many fresh faces gracing the small screen this fall in our Spotlight on TV Stars.
Tristan Wilds
, on the other hand, gets to show off his lighter side after dramatic turns in
Half Nelson
and
The Wire
with his role as Dixon Mills, a boy adopted into a privileged family who moves back to Southern California to attend West Beverly Hills High in The CW's new 90210. Though there has been much press on the familiar faces of the this revitalization, it is truly the younger half of the cast on whom all eyes should be. They are the up and coming future of trendy television, and Wilds leads the pack. Wilds has already proven he has the acting chops, but now he'll catch the eye of new fans for a different reason: his soap star good looks. The combination ensures he will stand heads above the rest of his class.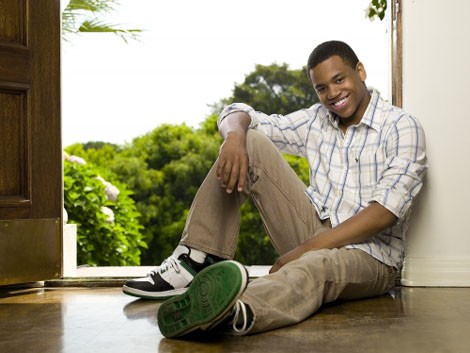 Brian Hallisay
, also turned heads in dramatic roles such as
Without A Trace
,
Cold Case
, and "Strong Medicine," but now he is trading in his sinister scruff and serious face for open-buttoned polo shirts and gel-coiffed hair as Will Philips, the wealthy bachelor neighbor on The CW's upcoming
Privileged
. Introduced as a love interest for
JoAnna Garcia's
character, with his all-American model good looks and charming smile, Hallisay will undoubtedly have to fight off the two teenagers she is hired to tutor. He's definitely the eye candy to rope in the female audience, because even if the show's somewhat surreal world is too over-the-top, this boy-next-door will keep everything grounded... and of course, interesting, to say the least.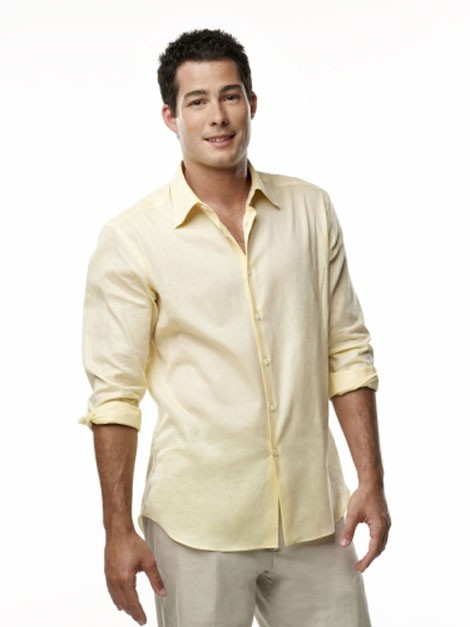 You may remember
Lucy Hale
as the virgin Katie Scherbatsky on
How I Met Your Mother
or the virginal Miranda on the Disney Channel's
Wizards of Waverly Place
, but starting in September she will join Hallisay in "Privileged," portraying a slightly less good girl as one half of the spoiled socialite sister team on The CW serialized drama. Hale's performance as Rose Baker is definitely the more in depth of the two, as her character may be an on-the-surface partier, but she very quickly points out that she wants more out of life, and Hale, in turn, very quickly shows there is much more to her as an actress than meets the eye.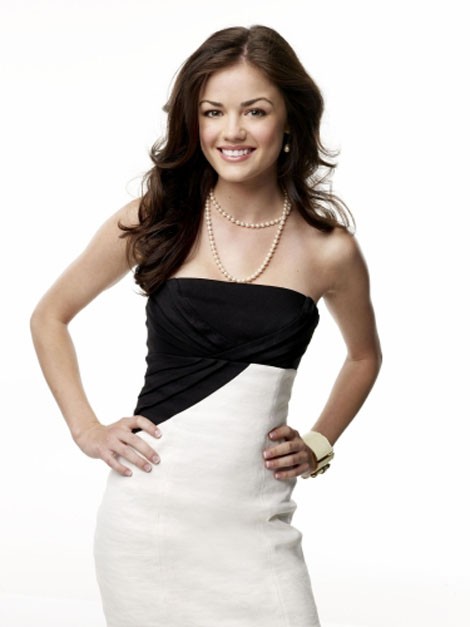 That could really be the theme for the new group of talent taking over TV sets this year. They are not one-note, one-trick ponies; they have a lot of techniques up their sleeves, and if given the chance (ie: if their respective shows don't get pulled after only one or two episodes), they have the capacity to become heavyweights.
It is no coincidence that everyone highlighted here is a young actor or actress; nor is it a coincidence that their shows are "young" shows, aimed at tweens to twenty-somethings. After all, you have to hook viewers young so they'll follow their favorite actors' careers for many years through many genres, mediums, and projects. It's definitely what producers are banking on with the 2008-09 lineup!
Story by
Danielle Turchiano
Starpulse contributing writer