Who Should Win 'So You Think You Can Dance'? (According To Robert, Kent, Martha & Ade)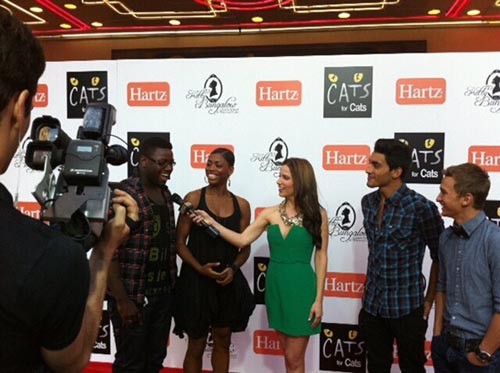 I hit the red carpet at the Orpheum Theater in downtown Los Angeles for CATS for Cats, A One-Night Celebrity Concert Version of the Musical CATS featuring the So You Think You Can Dance dancers, Fred Willard, Ioan Gruffudd and more! This star-studded event raised funds for a permanent home for Kitty Bungalow Charm School for Wayward Cats.
This was such a fun night and I had a blast one the red carpet with everyone, but I was the most excited to get the dirt on the season finale of So You Think You Can Dance!  Watch here:
Who is your favorite?  In case you couldn't tell from the video - I'm Melanie all the way!