Who Should Jessica Simpson Date Next?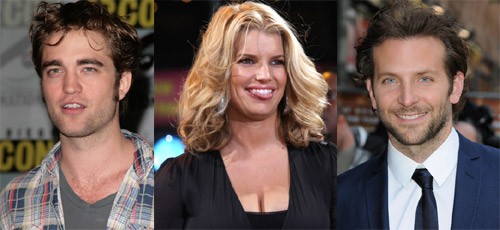 As we all know, a few weeks ago Dallas Cowboy Pro Bowl quaterback Tony Romo dumped
Jessica Simpson
on the eve of her 29th birthday. Romo reportedly dumped Simpson because she was receiving and saving ex-boyfriend and musician
John Mayer
's text messages.
"Tony dumped her right then. He walked out and that was it," a source told RadarOnline.
Tony could not have picked a worse time to dump the buxom blonde. Jess is almost thirty and has been irrelevant since her "
Newlyweds
" reality show stopped filming five years ago. Her movies and albums are critically bashed, and she just started filming her new reality show "The Price of Beauty."
Needless to say, the last thing Jessica needed was more stress in her life.
The shapely singer was devastated by Romo's decision and the source told RadarOnline, "Jessica was too heartbroken to have a big (birthday) bash. She knows that she and Tony are broken up for good. They were heading in different directions."
That being said, we have decided to help Jessica find that special man. A man that will fulfill her every need, whatever they may be. A man that will give her attention, buy her gifts, and most importantly … love her unconditionally.
Trying to figure out the perfect man for Jessica was tough. She needs to be happy and excited, and she needs all the attention in the world from her man - otherwise she will get bored and move on.
Simpson was known for her innocence, but her reputation was damaged by
Bam Margera
confiming rumors on
Howard Stern
's radio show that he and Simpson had hooked up while she was married to Nick Lachey.
After divorcing Nick, Jessica became a semi-serial dater. She dated comedian
Dane Cook
, whom she co-starred with in "
Employee of the Month
." Musicians
John Mayer
and
Adam Levine
took their turns on taming Jessica, but when those relationships failed there was stud QB Tony Romo.
Romo and Simpson dated for two years and it seemed Simpson might have found her man. He was the star QB of America's Team and he was a humble Midwesterner like her ex-husband (her sister also married a Midwestern boy too).
We think Jessica likes humility, hotness, athleticism, and a sense of humor. Not too much to ask for, right?
Well, the problem lies within Jessica. When fit, every man in the world wants a piece of her. She is hot, blonde, funny, and has a smoking hot body. She will be getting looks from guys till the day she dies, and she knows it.
It is hard for her to stay with one boring guy, and she is like satellite radio: hard to stick on one station because you know there is another one out there that is playing a better song.
Now that we have analyzed and tried to understand Jessica Simpson the woman, let's play "Matchmaker: Jessica Simpson" (cue the cheesy game show music!).
No. 10: Papa Joe Simpson
OK, horrible joke but nobody plays the overprotective father better than Papa Joe. Ashlee got away and Jess is struggling to find her Ronny Romance and remember, no one will love Jessica like Daddy.
- Click pic for next page -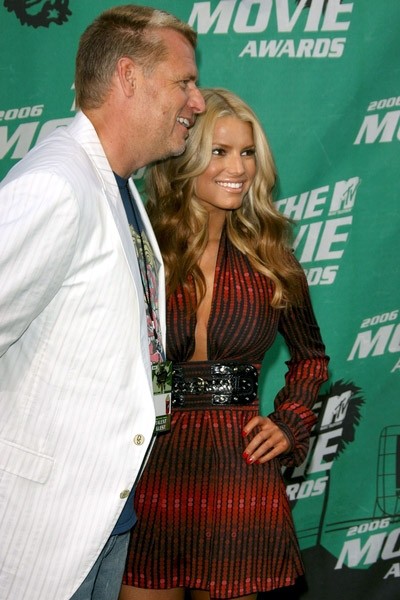 Image © PR Photos