Who Runs The World? Queen B! - Happy 30th Birthday Beyonce!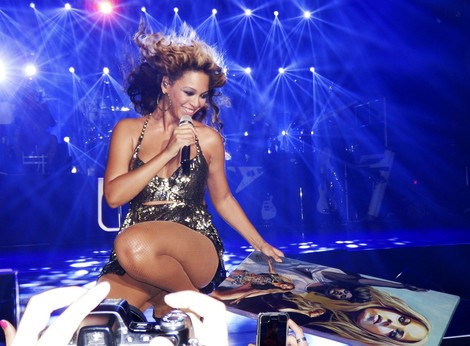 How do you fit 30 years of Beyonce Knowles into a blog? Even in bullet-point form it's like trying to squeeze Rosie O'Donnell into a cashew nut. But here goes....
I grew up in the 90s a rugged, manly, indie-rock fan. Then Beyonce danced onto my TV, the spellbinding focal point of Destiny's Child, and single-handedly turned me onto RnB. Suddenly it wasn't sad for a guy to be into a girl group. This group had something different. They had Beyonce. I've followed her ever since. (Not literally, that'd be creepy.) And how far she's gone!
Beyoncé Giselle Knowles was born September 4, 1981 in Houston, Texas. Hers was a childhood of performing arts schools and nationwide talent shows, and at just 8 years of age she and friend Kelly Rowland had formed a rap/dance group. The nucleus of Destiny's Child was in place and Beyonce's father Matthew Knowles set about honing the girls' talent in a 'boot camp.'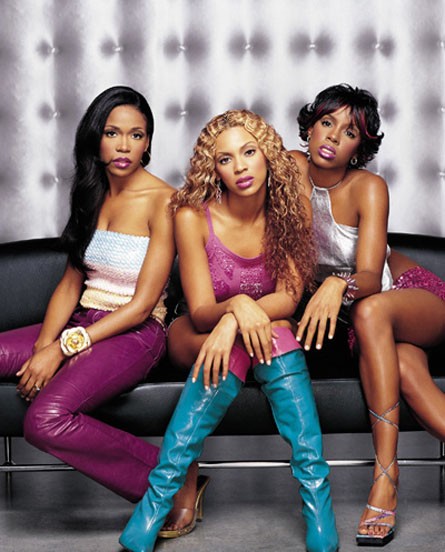 Destiny's Child hit big, becoming one of the best selling groups of all time. They first lit up my TV in 1999 with infectious megahits "Bills, Bills, Bills," "Jumpin' Jumpin'," and "Say My Name," from their 8 million-selling second album "The Writing's on the Wall." With "Independent Women Part I" a US number one for 11 weeks straight, and the 10 million-selling album "Survivor" (2001) swiftly following, Destiny's Child were the biggest group in the world. And the biggest star of the biggest group was Beyonce.
The voice. The lyrics. The beauty. The moves. It was so easy to watch Destiny's Child videos and know Beyonce would be a solo star. Thanks to her fierce dedication and drive she's become the biggest in the world.
Stepping outside of Destiny's Child, in October 2002 she sang on her then-boyfriend Jay-Z's single, "'03 Bonnie & Clyde," and her début solo album "Dangerously in Love," (2003) soon followed, selling over 11 million copies worldwide. Her second album "B'Day" (2006) went three times platinum, and her third, "I Am... Sasha Fierce" (2008), landed her six Grammies - the most won by a female artist in one night.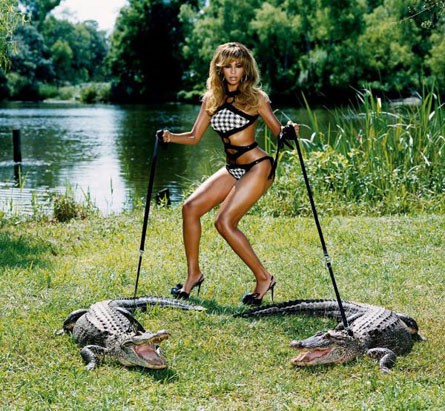 The album also featured the huge single "Single Ladies (Put a Ring on It)," backed by an iconic music video showcasing the singer's mesmerising choreography skills and unleashing a dance craze across the internet. In 2011 "4" became the singer's fourth consecutive solo number one album on the Billboard 200, a feat achieved by only one other female artist.
Beyonce's music career stats are frightening: 16 Grammy Awards, over 11.2 million solo albums and 26 million singles sold in the US alone. She's had more top tens on the Hot 100 than any other female artists of the 2000s, and in June 2010 was ranked first on Forbes list of the Most Powerful and Influential musicians in the world.
Nowhere was this power more evident than at the Neighborhood Inaugural Ball January 20, 2009, where she sang a moving version of Etta James' classic hit "At Last" while Barack Obama and his wife Michelle enjoyed their first dance as President and First Lady of the United States. Miley Cyrus doesn't get gigs like that.
The pinnacle of Beyonce's live career came this summer when she performed a dazzling, virtuoso headline set at Glastonbury, the biggest music festival in the world. Live is what Beyonce does best. An explosive, emotional, soaring force of nature, she transcends the stage and captures the hearts of her audience. But whether powering through jaw-dropping choreography or immersed in a soulful ballad, the most moving part is always her voice. It's a voice of power and heart. A voice that can make you feel any emotion. Make you soar, rage, or just dance.
But Beyonce is so much more than a singer. A songwriter with a gift for crafting songs of female empowerment, backed by an all-female band, she's a role model for young women the world over. A fashion designer, with successful clothing and fragrance lines. A philanthropist whose Survivor Foundation has helped so many hurricane victims in her home state and surrounding areas.
...Oh yes, and she's also half of the most powerful, talented couples in the world as, on April 4, 2008, Jay-Z finally put a ring on it and the pair married in New York City. During the recent MTV awards Beyonce revealed she's pregnant with their first child.
Singer. Dancer. Writer. Producer. Designer. Entrepreneur. Wife. Mother (to be). Icon. I wonder if sometime soon it will be BARACK who is singing "At Last" at Beyonce's inauguration ball. ...Probably not, but still, happy B'Day Beyonce!
(That's 770 words, not including a single one on her movie career ...Which may not be a bad thing).