Who Is This Famous Mystery Actress?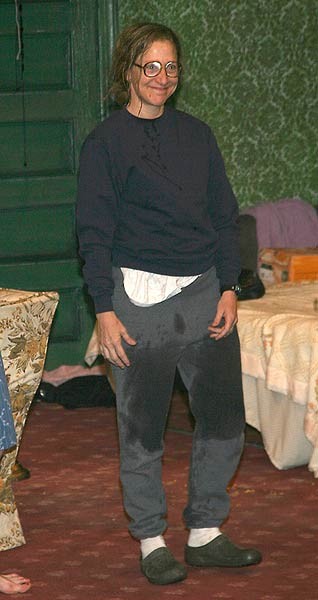 Some actors certainly know how to transform themselves to get into character. Who the heck is this bedraggled looking star? Hint: she's a rather famous cable TV actress who is appearing in the Broadway show "This Wide Night."

The theater production centers on two formerly close prison cell mates. The friendship of street-wise Marie (Alison Pill) and her older, nurturing friend Lorraine (played by our Mystery Actress) is tested when the women reunite after Lorraine gets out of prison and pays Marie a visit.