Who Is The Masked Crusader At The NewNowNext Awards?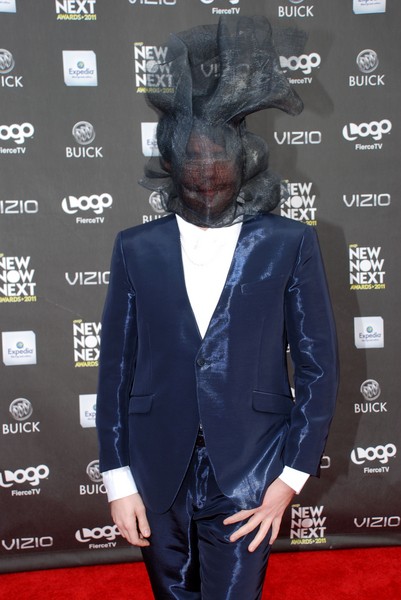 This famous blogger looked like he was channeling Lady Gaga at the 4th Annual Logo NewNowNext Awards in Hollywood yesterday. Who's wearing the head shade and shiny suit?
It's Perez Hilton!
Stars have a love/hate relationship with Perez. In February he published photos of Kelly Osbourne on a night out, stating: "Oh girl, what are you doing?? Didn't you just go to rehab not that long ago?"  The reality TV star took offense at the article, but later wrote, "Thank you for caring though you know I love you I will call you later."

And Jennifer Aniston once convinced Hilton to tone down his "mean" comments after confronting him during a chance meeting at a gas station. 
Perez is often spotted partying with Tinsel Town's finest. Do you love him or hate him?