Who Is Really The Hottest, Sexiest, Most Desirable Woman In The World? Vote!

British singer Cheryl Cole was recently named "Woman of the Year" by Glamour magazine.  She's the latest celeb to land on the top of one of those lists that various media outlets release each year.  You know the lists we're talking about--Sexiest Female, Most Beautiful Person, Most Desirable Star, etc.

But who really has what it takes to be named the hottest woman on earth?

In January, AskMen.com called Emmanuelle Chriqui the "Most Desirable Woman of 2010." Who? Unless you watch "Entourage," you probably don't even know who she is. Sure, she's hot. But if most people don't know who you are, how can you be most desirable?

One month later a relatively unknown Brooklyn Decker landed the cover of Sports Illustrated's coveted swimsuit issue. That automatically puts someone in the running for the world's hottest title.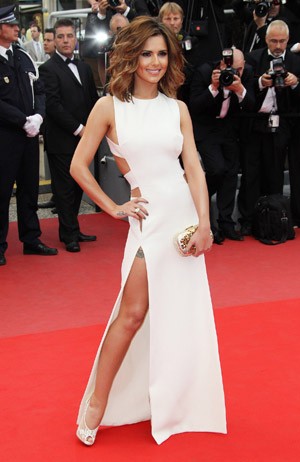 In April, People magazine crowned Julia Roberts the "World's Most Beautiful Person." Really? Is it 1990? She looks great for 42, but her time has passed.

Last month, cosmetics giant Max Factor called Victoria Beckham the "World's Most Glamorous Celebrity." Miss skinny may be big in the UK, but she's just a former Spice Girl to most Americans.

Pop queen Katy Perry topped the list of Maxim magazine's "Hot 100" countdown in May. This is somewhat negotiable, but we definitely agree she's hot.

Marisa Miller was just voted the "Sexiest Woman In The World" by FHMOnline users.  She also appeared on Maxim's "Hot 100" list, but she was number 10. So to one group of people she's the sexiest, and to another group she barely cracks the top 10 list. Interesting.

Victoria's Secret couldn't pick just one sexy woman.  It took pieces of celebrities to highlight: Carrie Underwood's legs, Taylor Swift's hair, Christina Hendricks' curves, and Scarlett Johansson's lips.

Fitness magazine readers also avoided choosing just one sexy star. Gwest Stefani was voted "Best Celebrity Abs," while Megan Fox has the best butt.

There was a little controversy surrounding Esquire's choice of the "Best Looking Woman in America." Christina Hendricks was ultimately number one, but that's only because the editor's first choice, Scarlett Johansson, dropped out of the photo shoot.  

So does that mean these polls/lists are useless? How scandalous!
So now it's YOUR turn to vote.  Out of the ladies above, which one truly deserves to be crowned the "World's Hottest Woman?"
More Emmanuelle Chriqui Pictures
More Christina Hendricks Pictures








More Scarlett Johansson Pictures