Who Is Katherine Webb? Photos Of The Woman Who Took Over The National Championship Game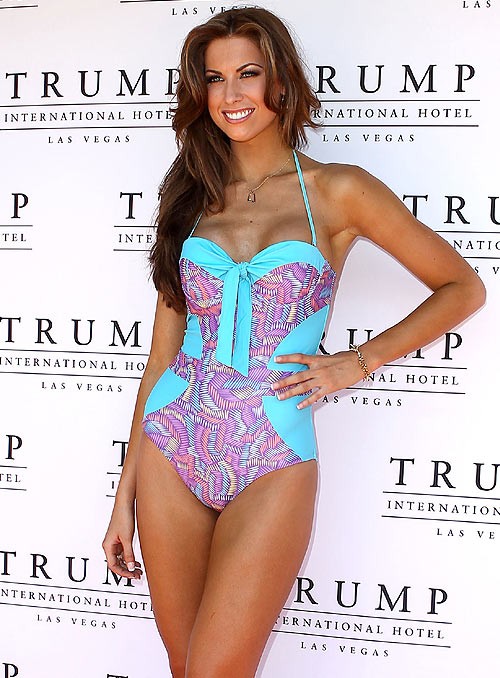 With the college football national championship game being such a blowout, the cameras turned elsewhere - and boy did they find something!
Katherine Webb, former Miss Alabama and girlfriend to winning Alabama quarterback AJ McCarron, stole the spotlight from a game that was out of hand after the first quarter (the final score was 42-14).
When games become such snore-fests, commentators and producers scramble to find something else to talk about and keep viewers watching. Thus, the viewing audience was subjected to this:
Webb gained over 110,000 followers to her Twitter account in a single night following her appearance, and commentators Brent Musburger and Kirk Herbstreit got a wrist-slapping in the media this morning for drooling over her.
Katherine was crowned Miss Alabama USA 2012, and works for Chick-Fil-A as a training director.
Check out more photos of Katherine on the following pages: