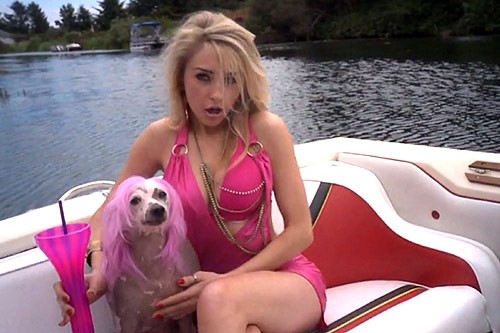 Up-and-coming pop singer Courtney Stodden has been making waves in the entertainment world - but not exactly for her singing talent. The 16-year-old recently married actor Doug Hutchison, a character actor who has appeared regularly as somewhat creepy and disconcerting characters such as Percy Wetmore in The Green Mile; Loony Bin Jim in Punisher: War Zone; and, more recently, Dharma leader Horace Goodspeed on Lost.
Oh yeah, and Doug's 51.

Courtney's done some modeling in the past (she was named 'Miss Ocean Shores, Washington' in 2009 and competed in the Miss Washington USA pageant at 15) and came to know Doug through his production company, Dark Water, to which she's signed. She's from Seattle, and according to her profile on ExploreTalent.com, she's done promotional modeling for Gold's Gym and starred in an ad for Elvis Presley's fan club. Courtney stands 5' 3" tall, weighs 96 lbs and measures 36-23-34. And she's all natural, according to her mom.

Courtney's mother Krista tells RadarOnline, "We are totally supportive of this marriage.

"Doug is a wonderful man and we love him," she adds.

As for their controversial union, Doug and Courtney released a statement on their recent nuptials, saying, "We're aware that our vast age difference is extremely controversial, but we're very much in love and want to get the message out there that true love can be ageless."

The couple wed on May 20 in Las Vegas, where it's legal for a minor to get married providing they have parental consent.

See lots more pictures of Courtney at her official site; and check out a clip of her video for "Don't Put It On Me," below. Also, have a listen to her tribute to U.S. troops, "We Are America"...

Check out Doug as Percy Wetmore in The Green Mile:
Infected with Evil
The Green Mile at MOVIECLIPS.com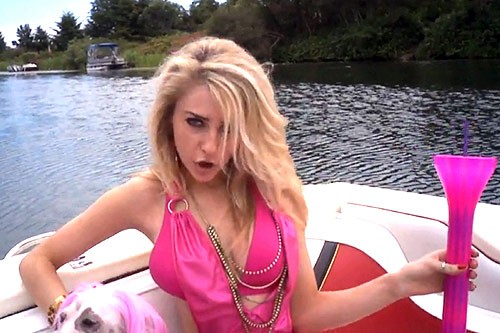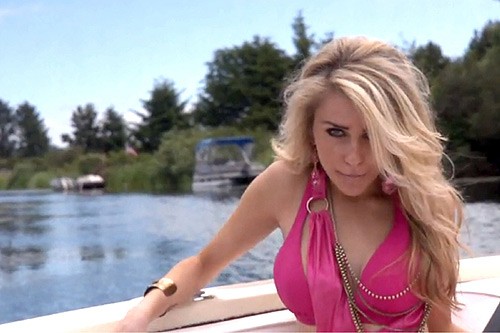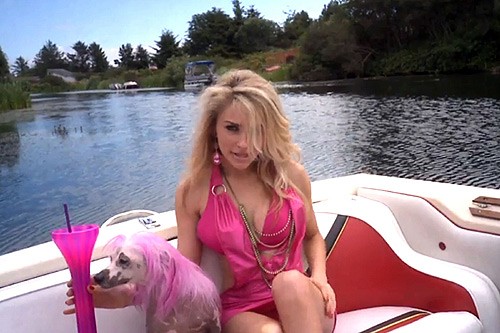 One thing's for sure - she's no Rebecca Black.