Who Are The 10 Worst Celebrity Drivers?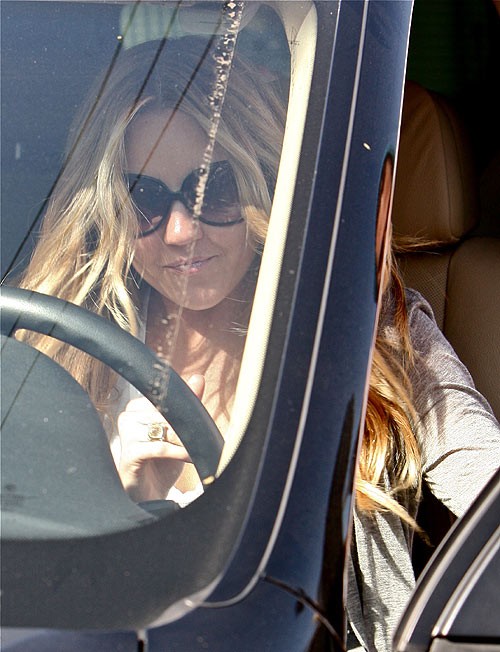 Most celebrities can afford to hire someone to drive for them, but instead they choose to drive for themselves; especially the younger, party-happy starlets like Amanda Bynes and Lindsay Lohan who think DUIs don't apply to them.
The star of such innocent films as Big Fat Liar, She's the Man and Hairspray isn't so innocent when it comes to getting behind the wheel.

2012 alone has been a bad year for Amanda and any steering wheel she touches.

In March Amanda was pulled over for talking on her cell phone. He took her license and registration, walked back to his car to start writing up a ticket, and she took off.

She stopped by the PD to pick up her ticket and belongings later.

A month later she was busted for DUI after hitting the back of a patrol car but there was little damage and her father said the cop pulled out in front of Amanda and the accident was his fault.

Another week later, she was spotted texting and driving outside of Hollywood celebrity hotspot Chateau Marmont. She reportedly hit a curb but wasn't arrested.

In May she sideswiped another car and left the scene while trying to pass through an intersection. She claimed she didn't knwo that she hit the other car. That case was closed, but...

In August she was involved in yet another hit-and-run, leaving the scene after she told the other driver she was going back to her car to get her information to exchange it. The woman filed a report and city officials decided to open the prior hit-and-run case and charge her with two counts. And if that weren't enough, she also caused another accident in the San Fernando Valley after cutting someone off and getting rear-ended.

Amanda's license, thankfully, was suspended last week; however it didn't stop her from getting behind the wheel again.

Last week she was pulled over by police for driving without her lights on. They never checked her information and let her go with a verbal warning.
Read more about Amanda's recent driving woes here, because if this article has a winner, it's definitely Amanda Bynes.