Who Aced The 2010-11 TV Season? (Hint: It's Not NBC)
The 2010-2011 TV season is officially over.  The ratings are in.  If there is one surprise, it's that last year's top five shows were all up in viewers this year.  With hefty viewer erosion in recent years, that's nothing short of a miracle.
Most other veteran shows, however, saw a drop-off in viewers.  There are some exceptions, however, such as 'Modern Family,' which saw very healthy ratings in its second year, particularly in the 18-49 demo.
The stats didn't change much from last year.  CBS won the season in total viewers with 11.6 million.  It's the eighth time in nine years the network was the overall victor.  But FOX won the 18-49 category with a 3.5 rating, compared to CBS' rating of 2.9.  It has bested CBS in that category five years running.
ABC and NBC, respectively, placed third and fourth with both total viewers and 18-49. 
Let's break it down by network, shall we?
NBC
The network had little to sing about.  Besides 'The Voice,' which debuted too late to help much, its football on Sunday was the only other show to place in the Top 20.  Worse, veterans like 'The Office' and '30 Rock' are showing their age, and viewers are starting to notice.  With a disastrous couple of years under its belt, NBC really needed to turn things around this year.  It didn't happen. 
Only the new 'Harry's Law,' 'The Apprentice' and the aging 'Law & Order: SVU' placed in the Top 50 in total viewers.  New shows such as 'Law & Order: Los Angeles' and 'The Event' bombed outright.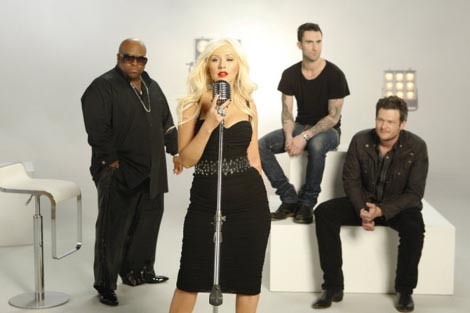 ABC
Oh, ABC, what would you do without 'Dancing With the Stars'?  (Probably whatever FOX would do without 'American Idol.')  The show was up by nearly two million viewers this year, and helped propel the freshman drama 'Body of Proof' to a Top 15 berth in total viewers.  Its Wednesday comedy lineup was a bright spot, headed by 'Modern Family,' which placed sixth in the 18-49 demo.  But its dramas are getting old, from 'Desperate Housewives' to 'Grey's Anatomy.'  The freshness of 'Castle' isn't likely to last another season or two.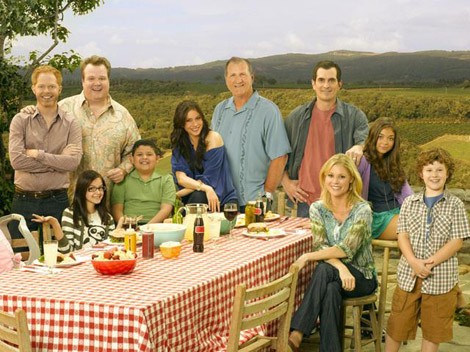 FOX
The network's gamble with its top show worked.  Putting Jennifer Lopez and Steven Tyler on 'American Idol,' coupled with a strong season of contestants, was certainly successful for FOX.  The show was up about 1.2 million viewers from a year ago, and was the number one show the eighth year in a row.  Wow.
'Glee' continued to do well, but the network is definitely lacking in new hits.  With 'So You Think You Can Dance' airing this summer and 'The X-Factor' scheduled for fall, it remains to be seen if FOX can remain on top when 'Idol' is on break.  It would be nice to see a new scripted hit like 'Glee.'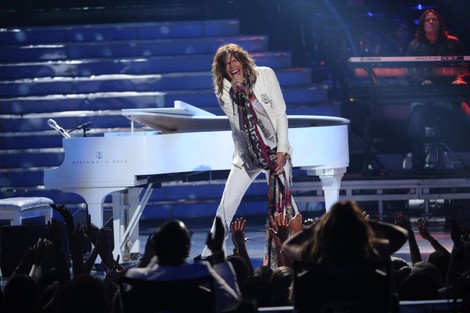 CBS
The nice thing about being the number one network is you have the luxury to kill shows that other networks would beg for.  The highest rated victim was '@#$%  My Dad Says,' which couldn't overcome scathing reviews.  'The Defenders' also performed decently overall, but had a pathetic 18-49 rating.  Even shows like 'Blue Bloods,' which would appear to be a hit among total viewers, don't necessarily score with youngsters.  That show ranked #19 in total viewers but #85 in the 18-49 demo.  Ouch.  Who's watching this, Tom Selleck's mother's friends?
By far, CBS had the most shows in the Top 20 than any other network.  But it hasn't really achieved its goal of shedding the "old viewer" label.  It really needs to stop airing routine crime procedurals if that's going to happen.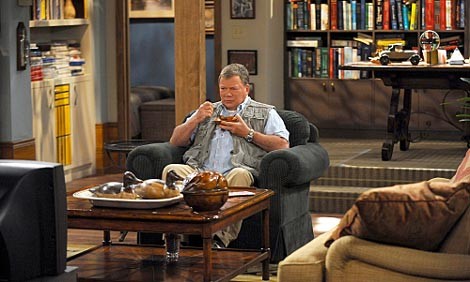 What do you think?  Which network impressed you the most this season?  Which has the most to lose come fall?