Whitney Houston's Daughter Bobbi Kristina Brown Is 'Happily Married'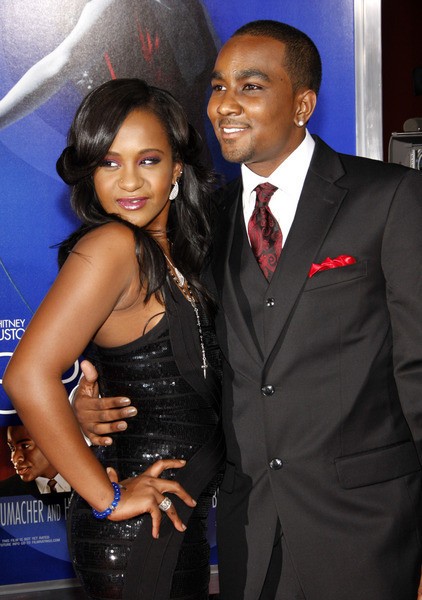 Bobbi Kristina Brown is officially a married woman. Whitney Houston's daughter, 20, announced the news on Twitter, showing a photo of her and husband Nick Gordon's hands sporting wedding bands.
"@nickdgordon #HappilyMarried SO#Inlove if you didn't get it the first time that is," she wrote.
The relationship has caused some controversy with some claiming that Gordon, now 24, was adopted by Houston at age 12. The pair did grow up together, but Brown claims Gordon was never officially adopted by her mother.
She wrote previously on Facebook: "Yes, me and Nick are engaged. I'm tired of hearing people say, 'Eww you're engaged to your brother' or 'If Whitney was still alive, would we be together or would she approve of this?'

"Let me clear up something, we aren't even real brother and sister, nor is he my adoptive brother. My mom never adopted him. In fact, mommy was the one who even said that she knew that we were going to start dating."
The couple revealed their engagement in October 2012 during her family's short-lived reality series "The Houstons: On Our Own."
Over the summer, Whitney Houston's mother Cissy wrote a letter that she released to the media, urging Brown not to rush into marriage.
She wrote: "Krissi, all I want for you is your good health and your happiness. Do I want you to get married in the near future? No, I don't. I think you're too young and I wish you'd wait. But that's because I'm Grandma. I'm supposed to worry about you. I'm supposed to wonder if Nick or ANY man is good enough for you. My Baby's Baby."