Whitney Houston's 'Bodyguard' Gown To Go Under The Hammer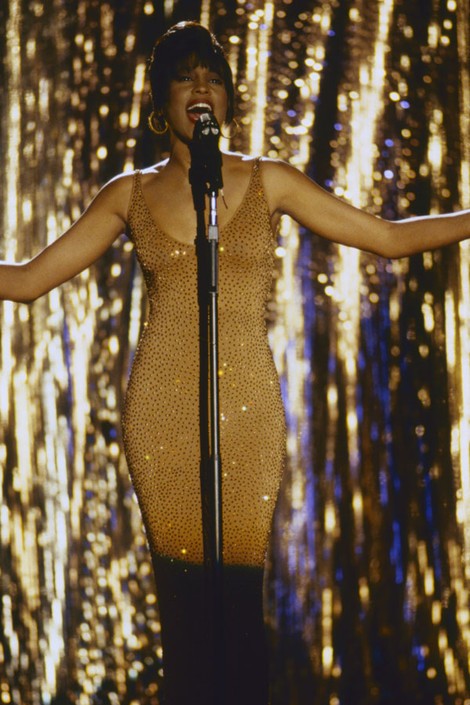 Costumes Whitney Houston wore in The Bodyguard and outfits Jennifer Lopez and Britney Spears showed off in films, on the red carpet and in videos are to be auctioned off in Los Angeles next week.

The stylish items have been added to the upcoming Dreier Collection sale for auction house Profiles in History.

Highlights include Houston's screen-used Rachel Marron Queen of the Night costume, which was inspired by 1927 Fritz Lang classic Metropolis, and Profiles spokeswoman Nancy Seltzer insists the Art Deco costume is sure to fetch thousands.

She says, "One cannot find a better costume worn by Whitney Houston - one of the greatest musical performers of all time - at the peak of her storied career."

The gown is expected to fetch up to $30,000.

Also available are Houston's custom Fabrice Simon sequined gown she wore at the 1988 Grammy Awards, Spears' stage-worn sequined cat suit from her Oops!...I Did It Again performance at the 2000 Grammy Awards and the pop star's dance costume from her Circus video.

Jennifer Lopez's Eiko Ishioka costume from The Cell, complete with black and maroon accented wig, is also up for grabs.