Whitney Houston Could Have Been In 'Rock Of Ages'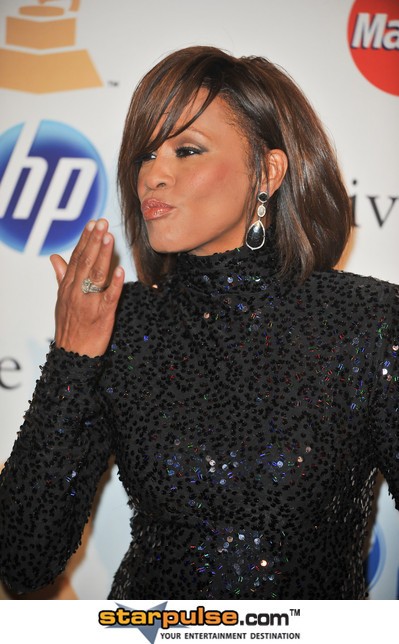 The late Whitney Houston's final film role will be in this summer's Sparkle, but the director of Rock of Ages revealed she was considered for a role in his film. Adam Shankman cast singer Mary J. Blige as Justice Charlier, the proprietor of a gentleman's club in which Sherrie Christian (Julianne Hough) works when she falls upon hard times.
"Do you know who they initially asked me to cast?" Shankman revealed at the film's press junket this weekend.
"The studio came to me with Whitney. I said I know Whitney, I made music videos back 100 years ago when I choreographed with her. I just said I don't know if that's the right fit for this right now. I said, 'I want Mary J. Blige' and they said, 'Sure, sure. Go get Tom Cruise and we can talk about Mary J. later.'"
Shankman did get Tom Cruise to play rock star Stacee Jaxx in the musical featuring classic rock songs from the '80s. He got Blige too. "She was the first person I asked for the movie. I think I just wanted Mary J. Blige to sing around me. My other incredibly dear friend and colleague Queen Latifah had done it twice and this [part] was actually much smaller."
Rock of Ages opens June 15.