Whitney Houston Auction Raises $80,000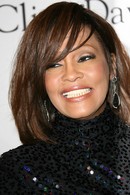 A collection of Whitney Houston memorabilia has raised more than $80,000, nearly two months after the singer's tragic death.

The lots on offer included a bustier worn onstage by the superstar, who died in February, which fetched $18,750 at the auction held in Beverly Hills, California on Saturday.

A pair of pearl earrings worn by Houston in her hit movie The Bodyguard went for $2,812, while a vest she sported in the film made $3,437.

Other items sold in the Julien's Auctions sale included dresses and other clothing. More Houston collectibles, including 30 of her gowns, will be auctioned off in June.