White House Responds To Jay-Z And Beyonce's Cuba Trip Controversy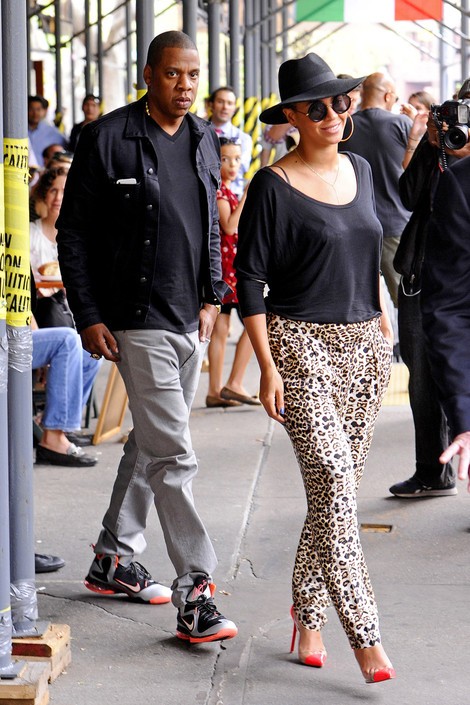 Rapper Jay-Z released a new single on Thursday, implying that president Barack Obama had something to do with clearing his recent trip to Cuba with wife Beyonce to celebrate their wedding anniversary.

"Boy from the hood got White House clearance..." he raps, "...Obama said, 'Chill, you gonna get me impeached' / But you don't need this sh*t anyway / chill with me on the beach."

White House press secretary Jay Carney addressed the media later in the day in order to distance Obama from the recent controversy after being asked if the president had anything to do with clearing the rapper's trip, which was actually handled by the U.S. Treasury.

"I guess nothing rhymes with Treasury," Carney said of Jay-Z's new song, attempting to explain why the rapper implied that the president had knowledge of the trip.

"It's a song," he added in the video, posted to website TMZ.com. "The president's not communicating with Jay-Z over this trip... I am absolutely saying that the White House and the president on down had nothing to do with anybody's personal -- anybody's travel to Cuba.

"That is something the Treasury handles."

The high-profile couple, who are close with Obama and his wife Michelle, caused controversy earlier this month with a trip to the nation's capital city of Havana because U.S. law forbids citizens from traveling to the communist country for leisurely trips.

Special permission is necessary for educational or cultural trips, and a representative for the couple said the trip -- which included both stars' mothers -- was part of a cultural fact-finding initiative. The couple toured the capital city as a guest of architecht Miguel Coyula and were invited there by Cuba's tourism ministry.

Hova makes a good point in the song though, asking why it is that Americans can't go to a communist nation like Cuba, but travel, trade and borrowing tons of money from another communist country -- China -- is okay.

"This communist talk is so confusing," he raps, "When it's from China, the very mic that I'm using."