Which Two Doctors Are Leaving 'Grey's Anatomy'?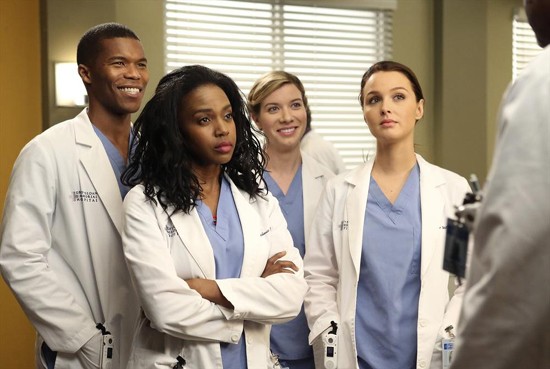 The next season of "Grey's Anatomy" will include two fewer doctors. Tessa Ferrer and Gaius Charles, who play Shane Ross and Leah Murphy, won't be returning as season regulars, according to Deadline.com. ABC has yet to confirm the news.
The pair joined the ABC drama in season nine and were bumped to series regulars with co-stars Camilla Luddington and Jerikka Hinton in season 10.
This season, Murphy had an affair with Dr. Arizona Robbins, while Ross had a brief relationship with Sandra Oh's character, Dr. Cristina Yang.
Oh is also leaving this season. She told the Hollywood Reporter last summer: "Creatively, I really feel like I gave it my all, and I feel ready to let her go. It's such an interesting thing to play a character for so long and to actually get the sense that she wants to be let go as well."
Meanwhile, actor Isaiah Washington will make an appearance on the series seven years after he was forced out following a gay slur scandal in 2006. He will return as Preston Burke for one of Oh's final shows. The pair had a romantic relationship on the series prior to his firing.
Show creator Rhonda Rhimes explained about her decision to bring back Burke, "It's important to me that Cristina's journey unfolds exactly as it should. Burke is vital to that journey - he gives her story that full-circle moment we need to properly say goodbye to our beloved Cristina Yang."
Patrick Dempsy (Dr. Derek Shepherd) and Ellen Pompeo (Dr. Meredith Grey) have signed contracts through seasons 11 and 12.