Which Pregnant Star Is Hiding Behind This Fur-Hooded Coat?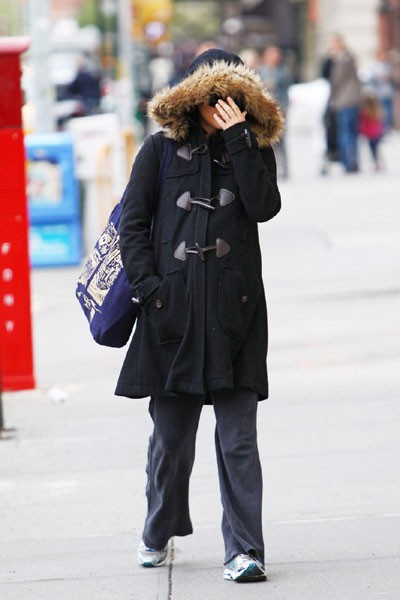 Yesterday, this Oscar-winning actress kept a low profile in grey sweatpants and a navy tote bag while out and about in Tribeca. A hint: she's pregnant with her first child. Who is it?
A camera-shy Natalie Portman! The 29-year-old star is expecting her first child with her fiance Benjamin Millepied.
The actress stars in the upcoming film "Thor." Exiled to Earth after his arrogance fans the flames of an ancient conflict, The Mighty Thor (Chris Hemsworth) of Asgard discovers the meaning of humility when a powerful old foe dispatches a destructive force to crush humanity. Only when the banished prince has defeated an opponent capable of crushing him in battle will he learn what it takes to be a true leader.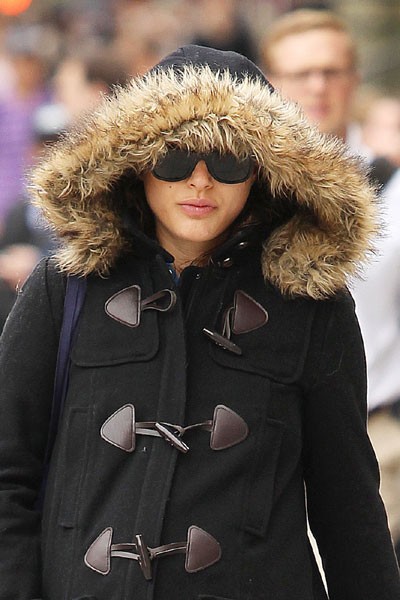 Click for more great Natalie Portman pictures: