Which 'Hunger Games' Costar Told Jennifer Lawrence To Give Her Oscar Back?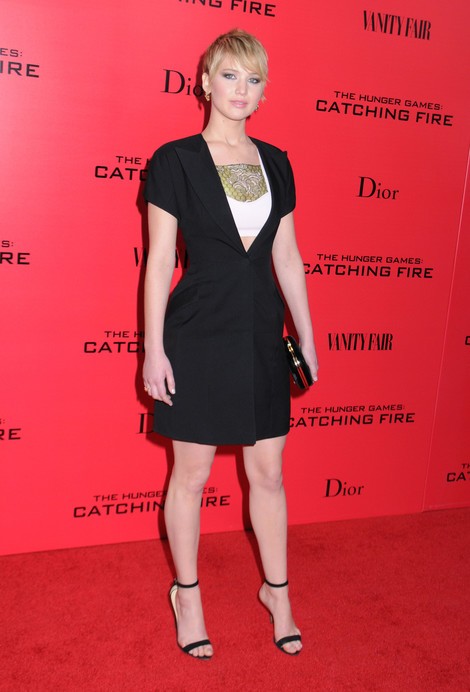 Jennifer Lawrence won the Academy Award earlier this year for her performance in last year's film Silver Linings Playbook. She returns to her role in the Hunger Games franchise as Katniss Everdeen, champion of last year's Hunger Games. She joked about filming Catching Fire after her Oscar win.
"Absolutely, I brought it to work," Lawrence said. "I put it on video village and I was like, 'Things are going to be very different.'"
Of course Lawrence was actually very modest about her win. "Winning the Oscar, something like that is a wonderful gift that I was so grateful for and confused by slightly, but I'm okay with that. It's a huge honor and I'm still pinching myself and I think that I still haven't really fully digested it. I think maybe I shouldn't. It's a tremendous honor."
Her costars in The Hunger Games, however, had a little fun at the Oscar winner's expense.  "When I saw everybody the next day, everybody was just like, 'Hey, you know.' Nothing? Okay. It actually made me a target. Woody [Harrelson], every time I'd mess up my line, he's like, 'Oh, better give that Oscar back.'"
Catching Fire opens November 22.
Click through for photos from 'The Hunger Games: Catching Fire' Los Angeles Premiere