Which Celebrity Is Bundled Up Like An Eskimo?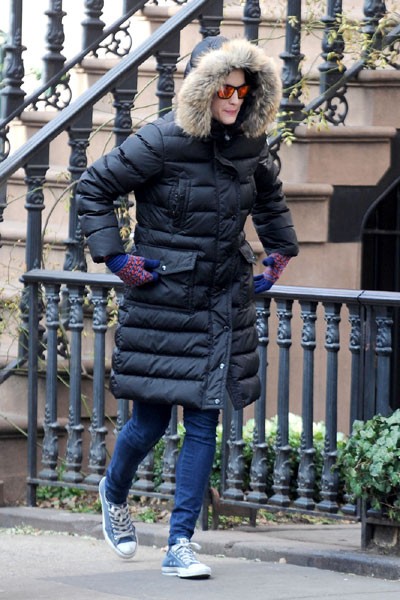 This actress channeled her inner Eskimo while leaving her home in New York City earlier this week. She sported a long down jacket with a fur lined hood and knit gloves as she ventured out for the day.
It's Liv Tyler!
Liv stars in the upcoming film "Super" about an average guy (Rainn Wilson) who reacts to the frustration of losing his wife (Tyler) by adopting a crime-fighting persona known as The Crimson Bolt, and targeting any criminal who crosses his path - no matter how minor their infraction may be.