Which Celeb Is Wearing This Baboon Mask?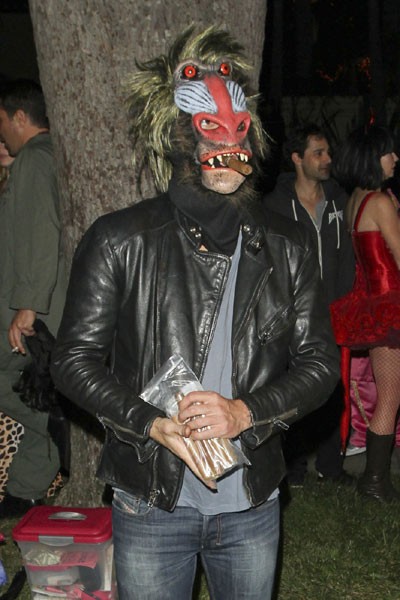 What a Baboon! One of our favorite Hollywood hotties tried to smoke a cigar through his Halloween mask last night. The "Shutter Island" actor was outside a private Halloween party in Beverly Hills.
It's Leonardo DiCaprio!
Starpulse movie expert Jonathan Teigland believes Leo may receive an Oscar nomination for his work on "Inception." Visionary filmmaker Christopher Nolan ("Memento," "The Dark Knight") wrote and directed the psychological sci-fi action film about a thief who possesses the power to enter into the dreams of others.