Which British Celeb Is A Ninja?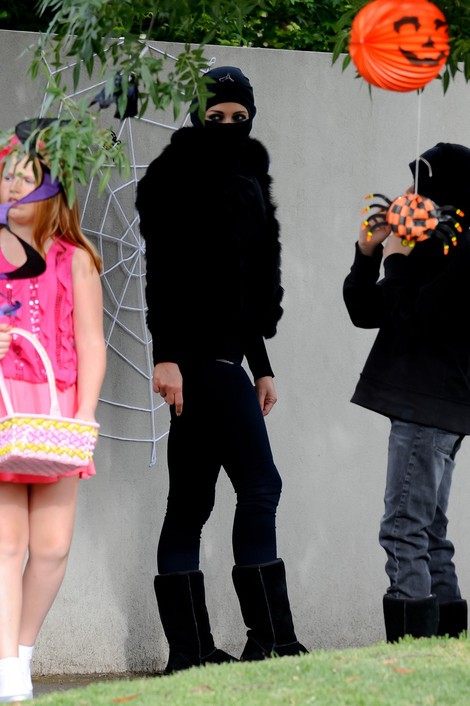 This sexy British model/actress and her family dressed up as ninjas over the weekend in Australia. Can you tell who it is? Maybe the eyes will give it away...
It's Elizabeth Hurley! Liz, her son Damian and her fiance's daughters went trick or treating together in their clever costumes.
The "Gossip Girl" star and the cricket player got engaged a month ago.