Where Are They Now: 'American Idol' Edition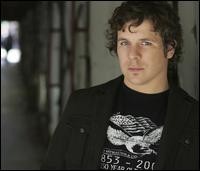 It is almost that time of year again: when families everywhere gather together in their living rooms around the warmth of... their television set and tune in, households deep, for the premiere of
American Idol
. The eighth season of Fox' hit singing competition show is less than a week away, so what better time to look back at the past years and see just how many stars the show really spawned...
Nikki McKibbin
was eliminated in the final three of the first season of American Idol, and though she had been in the bottom three a record six times prior to finally getting the boot, she had been my pick to go all the way. There was something about her raw, guttural voice toward which I just instinctively gravitated. At the time I thought it was just a hard rocker edge, not unlike that of
Joan Jett
or
Chrissie Hynde
or
Pink
, but it turns out it may have just been the remnants of an alcohol-coated throat, as McKibbin appeared in the last season of VH1's Celebrity Rehab, in which she admitted she never performed on stage without having a drink or two to loosen up first. McKibbin released her solo album in 2007 after a brief stint with the Texas rock band, Downside, in 2005, but she will probably be most well known for her time on reality TV. American Idol aside, she has also appeared on
Fear Factor
, Battle of the Network Reality Stars, Kill Reality, and will subsequently air on this month's Celebrity Rehab follow-up spin-off Sober House.