Where Are They Now?: 'A Different World'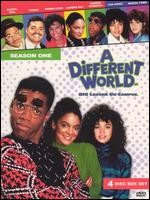 "
A Different World
," a half-hour sitcom about students at fictional Hillman College, was on the air from 1987 to 1993. It was the creation of
Bill Cosby
and originally served as a spin-off venue for then Cosby kid
Lisa "Denise" Bonet
.
However, it wasn't until Lisa Bonet was booted from the show (due to a pregnancy) that "A Different World" really took off in popularity. Fueled by a core ensemble cast of likeable characters - Dwayne, Whitley, Freddie, Kim, Jaleesa, Ron, and Walter - "A Different World" was in the top 10 shows in the Nielsen ratings for five of the six years it aired.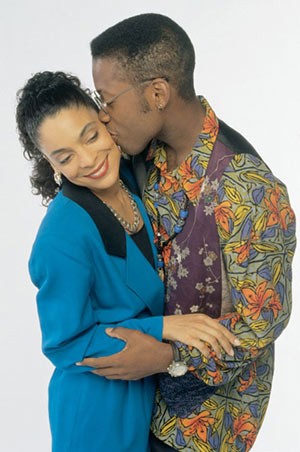 Under producer and director Debbie Allen, "A Different World" wasn't all about college capers and silly situations. At times, the show focused on such social issues like teen pregnancy, date rape, homelessness, black history, serious illness, and even the Gulf War.
The series concluded with major characters graduating and moving onto careers and marriage.
Where are they now?
Kadeem Hardison
(Dwayne Wayne)- No grass has grown under his feet! Hardison has appeared in numerous TV shows, television movies and theatrical movies since 1993 (and before), most recently "
House
," "
Girlfriends
," and "
Everybody Hates Chris
." He also writes and directs and has three movies in post-production - all set for a 2008 release - including "
Made of Honor
" with
Patrick Dempsey
and "The Dark Party," of which he is the director! He was previously married to singer Chante' Moore, and together they have a 12-year-old daughter.

Jasmine Guy
(Whitley Gilbert [Wayne])- In 2004, she wrote "Evolution of a Revolutionary," a memoir of Afeni Shakur, mother of deceased rapper
Tupac Shakur
. Guy has many charitable efforts going in Los Angeles, including a dance school. Guy is currently hosting "America's Ballroom Challenge" on PBS, and she appears in "Raisin' Cane," a one-woman theatrical narrative about the Harlem Renaissance that's now on tour. http://www.raisincaneontour.com/index.html
Cree Summer
(Freddie Brooks)- Cree is the queen of animation voiceovers. She was voicing cartoons before her Freddie Brooks days and is still doing so, most recently "Transformers: Animated" as Blackarachnia. Cree has three other animated projects slated for release this year. Cree released an album in 1999.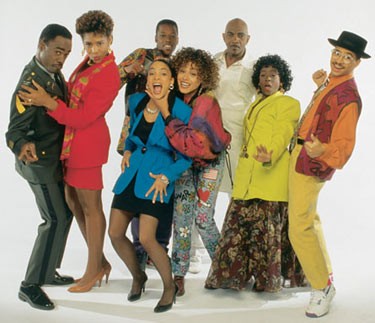 Darryl M. Bell
(Ron Johnson)- He has guest starred on many television shows, some notable such as "Cosby" and "For Your Love" in the late 90s. Darryl Bell will appear in "The Dark Party" (directed by fellow Different World alum Kadeem Hardison) in 2008.

Dawnn Lewis
(Jaleesa Vinson [Taylor])- Dawnn has appeared on many shows including "
NYPD Blue
" and "
Girlfriends
." She does a lot of animation voiceover and has lended her voice to the recent cartoons and animated feature films "
Spider Man 3
," "
Charlotte's Web 2
," and "
Futurama
" as LaBarbara Conrad. Lewis also has an impressive music career, having recorded with jazz artists such as Everette Harp and Wayman Tisdale. She released a solo album in 2001 called "Worth Waiting For."
Charnele Brown
(Kim Reese)- Recently, Charnele has guest starred on the sitcoms "Girlfriends" and "
My Wife and Kids
." She is slated for the cast of the movie "Every Dog Has Its Day" now in production.

Sinbad
(Walter Oakes)- Sinbad is voiceover for "Slacker Cats'" Eddie.
Lou Meyers
(Vernon Gaines)- Lou Meyers appears in the movie "Kings of the Evening," to be released this year. He has been a frequent guest star on many shows and has had small parts in movies ever since The Pit closed.
Glynn Turman
(Colonel Taylor)- He plays Mayor Royce on HBO's "
The Wire
." He has two movies releasing this year, "The Black Man's Guide to Understanding Black Women" and "Kings of the Evening."
Did you know?
-Dawnn Lewis co-wrote the theme song to "A Different World."
-Oscar winner
Marisa Tomei
(Maggie) roomed with Jaleesa and Denise during the first season.
-
Jada Pinkett (Smith)
was on the show from 1991-1993. "A Different World" was one of her first roles.
Story by Donna Terrell
Starpulse contributing writer