What's The Deal With Chad Ochocinco's Engagement?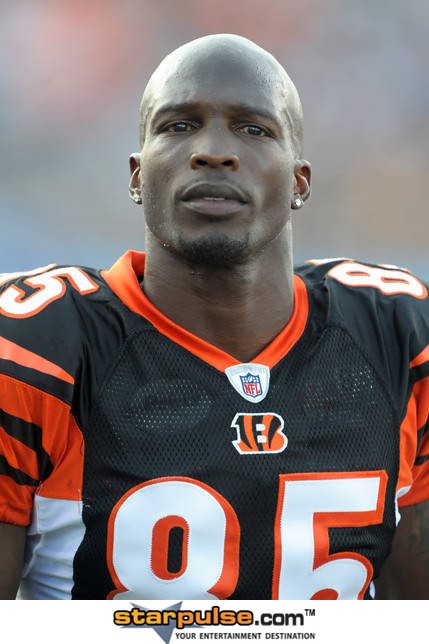 Maybe it's just coincidence, or maybe it's timing, but it looks like Chad Ochocinco didn't want to be left out of all the break-ups and match-ups in Hollywood by getting engaged to Evelyn Lozada of Basketball Wives.
The news comes less than two months since his reality show's end, The Ultimate Catch on VH1.
The couple is one example of a celebrity match made in the social media space when they got together by exchanging Twitter messages during the summer. Since then, the couple made no effort in hiding their relationship, as they courted while Ochocinco's reality show was still on the air. Evelyn even posted a photo of her engagement ring before Chad made the announcement and there have been rumblings for the past couple of weeks about the pair having their own reality show to showcase the growth of their whirlwind courtship.
The speed and momentum with which it moved begs to wonder whether the courtship is for real, although only time will tell with the newly engaged pair.
Either way, Lozada has convinced Ochocinco he's ready, which is not that easy of a feat, given the fact that he was once considering as many as 85 women for his reality show. According to Us Weekly, Chad told Ryan Seacrest that it was "time for him to sit down," although at 32, the man is still very well into his prime.
What comes next for the couple remains to be seen. But, it wouldn't be a huge surprise if their courtship was just as quick of a splash as their engagement.