What's The Best Show On TV Right Now? Starpulse Writers Weigh In

What makes a TV show great? Is it the number of viewers or awards it has received? Not necessarily. In its last season, less than 3 million people tuned in to an episode of "
Buffy the Vampire Slayer
," but it is unarguably one of the best sci-fi/fantasy shows of all time. In seven seasons, the show won just one Emmy - in 1998 for outstanding makeup. Guess what other fan favorite won just one Emmy (also for outstanding makeup)?
Gilmore Girls
.
Despite both series' original and witty screenwriting, they never received the props they deserved.
Sarah Michelle Gellar
and
Lauren Graham
both received Golden Globe nominations, but both lost. TV critics loved these two programs (along with the ratings challenged
Friday Night Lights
), but the Hollywood Foreign Press Association and the Academy of Television Arts and Sciences did not. Does that make them less "great?" Certainly not.
So what makes a show great besides ratings and accolades? Obviously, longevity is a must. If a show airs for only a season or two, it probably isn't that great (the U.K. version of "The Office" withstanding). But a series that lasts 14 seasons isn't necessarily that great either (that means you,
ER
).
Good writing and acting are essential. If a show lacks one of these two ingredients, it will either prosper in mediocrity or be cancelled.
A show is great when it leaves the viewer wanting more. When the episode ends, you can't wait for next week to find out what happens. You wish the show was on DVD so you could watch the entire season in one sitting. And you know where to find it online or on demand for back up, just in case your TiVo or DVR fails.
These are just some of the characteristics of a great TV show. So which one is the best? Read what our writers have to say, and you decide.
CANDIDATE #1: 30 Rock
The cantankerous boss. The kooky best friend. The relatable leading lady who might just make it after all. If I was writing this on a typewriter with the cool sounds of
Simon and Garfunkel
pouring out of my record player, I'd no doubt be writing about the legendary
Mary Tyler Moore Show
. In truth, I'm very much in front of a computer listening to (regrettably) a VH1 reality show. I'm in the year 2008 and I'm writing about "30 Rock," the best show currently on television.
Let's face it. The classic sitcom has been considered dead ever since a
show about nothing
turned into just that. The list of sitcom one-season wonders read like bad ideas left on
SNL's
writing room floor ("What if
Emeril Lagasse
had a sitcom?!") and the ones on air are a bigger punch line than anything found in the show (
According to Jim
). The half-hour sitcom had to adapt when laugh tracks and multi-camera setups became stale, resulting in the modern classics
Arrested Development
and
The Office
. But these mixtures of documentaries and avant-garde slapstick lack the whimsy and charm of the classic sitcoms of the '70s. As good and as smart as they are, they don't embody a modern day classic sitcom the way "30 Rock" does.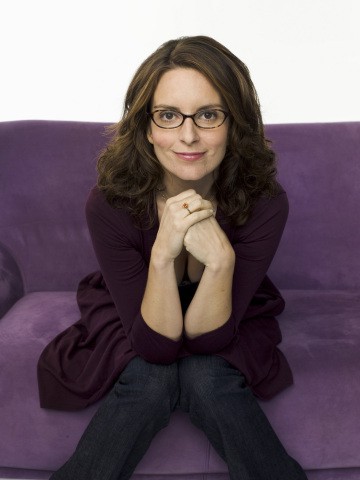 "30 Rock" ditches the claustrophobic laugh track and uses the limitless opportunities of the single camera setup while mixing them with conventions American television viewers miss. "30 Rock" has as many wacky situations, loud musical cues, and good old fashioned stock characters in it as it does satire and quirky "Arrested Development"-style in-jokes. The dedication the show has to its theme song makes it feel retro. It's never cut short like on
Scrubs
and
Desperate Housewives
. The big brassy number with lady scat-vocals would feel right at home during the heyday of the Saturday night CBS lineup where shows like
The Bob Newhart Show
and
All in the Family
broke new ground.
The characters themselves are comfortably classic. If the actors played their roles with the slightest sense of irony or hesitation they would fall flat. Instead the amazing ensemble fully indulges their characters' insanely lovable quirks.
Jane Krakowski's
musical numbers,
Alec Baldwin's
Emmy-worthy psychiatry scene earlier this season, and
Tracy Morgan's
"Werewolf Bar Mitzvah" prove these are actors at the top of their game stretching every single comedic muscle they have. I saw an ad on the internet last month looking for an actor "like Kenneth the page." If
Jack McBrayer's
performance leading to the creation of a type of actor isn't a sign of the show's classic status, I don't know what is.
Viewers should immediately start watching this series, even if they've never seen an episode. The premise is simple. Liz Lemon (
Tina Fey
) is the head writer of a TV show full of comically difficult personalities, and the plot lines are always resolved. Somewhere along the way our dramas became episodic and our comedies became epic (one could blame the never-ending saga of Jim and Pam on "The Office"). "30 Rock" requires the level of commitment you used to give to a sitcom. Tune in for a half hour once a week, and you will be delightfully entertained. Tune in next week if you can, or whenever you happen across it again. If you can give that type of commitment to the still-popular
CSI
: Random City franchise, surely you can give it to Tina Fey's little show-that-could. I mean, have you ever seen
David Caruso
bust out into a
Gladys Knight
inspired musical number? "30 Rock" can give you that! And in a television landscape filled with more crime dramas and fat men with skinny wives than we all care to admit, isn't that all you need?
By Brett White
Starpulse contributing writer
Click through the following pages to read what our other writers are saying is the best show on TV right now...