What's On The World Poker Tour For Season Ten?
As the World Poker Tour's tenth season kicked off Thursday in Los Angeles, WPT CEO Steve Heller promised that the benchmark run will be "unlike anything seen before in the poker world."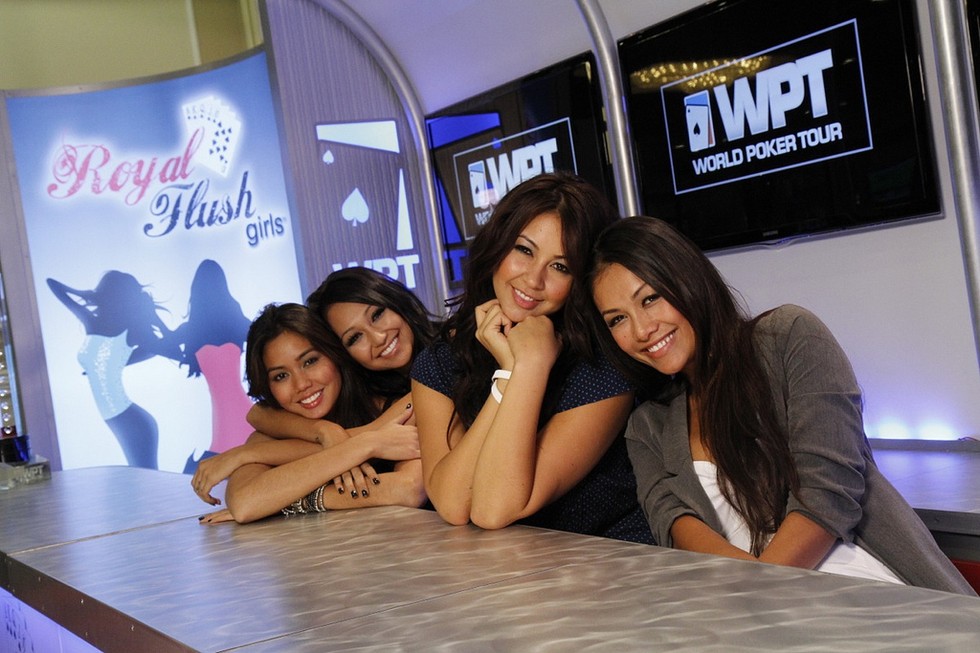 That's a tall order. The WPT has been a mainstay on television since 2002. Along the way, it's become the most recognizable brand in the poker world. There's a subscription website (clubwpt.com), a magazine, a poker boot camp, a video game, DVD's and merchandise all bearing the WPT name. It still stands tall as one of the premier institutions for poker players, second only to the prestigious World Series of Poker. And it's weathering a stormy time in the industry, one in which poker websites have been seized or partially seized by the federal government, Alex Rodriguez is being questioned over his involvement in potentially illegal games, and poker on television has come and gone. (Anyone else remember Face The Ace?) So what, pray tell, is going on at the WPT for Heller to make such a bold statement?
Quite a bit, actually.
The biggest public face of the WPT is the television series, which enjoys considerable success for unscripted cable television; excluding live events, it can claim that the season nine opener was the number-one rated program on Fox Sports Network (FSN). It also has the benefit of having all of its on-air talent - commentators Mike Sexton and Vince Van Patten, anchor Kimberly Lansing (read my exclusive interview with Kimberly here), segment host Tony Dunst, and the spokesmodels known collectively as the Royal Flush Girls - returning. WPT is keeping them all busy; in addition to the Sunday evening broadcasts (8 PM and 11 PM beginning in early 2012), they're rolling out a preview show to start the season, plus two "behind the scenes" specials designed to give the audience a peek behind the proverbial curtain.
"We realize a lot of people are not interested just in what's happening at the event, but this interesting lifestyle, what goes on around the event," said WPT President Adam Pliska, "Whether it's the preparation, whether it's the nightlife, [or] whether it's being at these incredible casinos throughout the year. We are going to explore a little bit behind the scenes of the WPT through our talent's eyes. We're hopeful that will continue to broaden the audience and get a lot of people excited about what's going on at these events...and what these guys do when they're not sitting at the commentator booth."
Even the WPT set is getting a boost. Thursday, we got our first glimpse at the Royal Flush Girls Social Bar, which boasts four TV monitors and a Microsoft XBox. The Royal Flush Girls will be at the bar throughout every tournament, socializing with VIP's and select audience members during the final table. With the introduction of the Social Bar also comes the WPT's next step into social media, as Sexton, Van Patten, Lansing and the spokesmodels will also be able to interact with the audience via live Twitter feeds.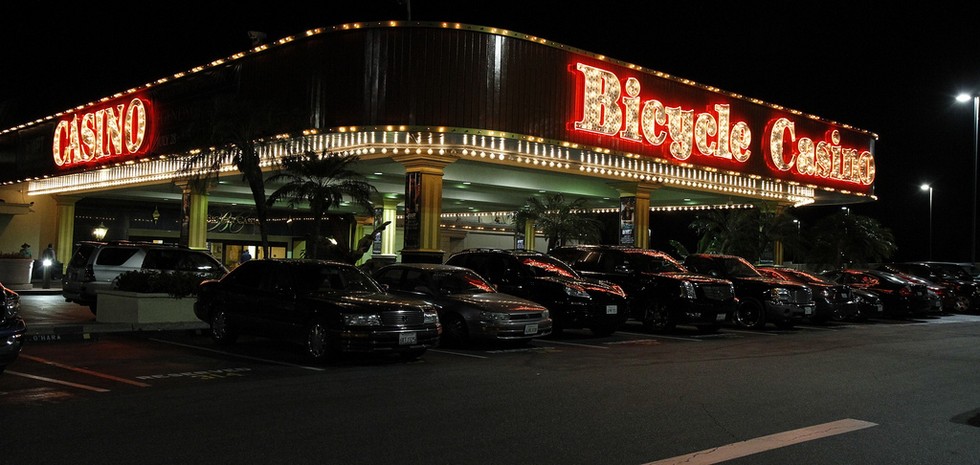 If that sounds like things are moving a bit far away from the sport itself, never fear. WPT has also revealed new features and perks for the die-hard poker fans. Pliska spoke Thursday about the company's new live streaming initiative. Pending the green light from regulatory bodies in each casino's jurisdiction, fans will be able to stream every hand from each final table in its entirety. Although there will be a delay involved (as much as 30 minutes, according to Pliska), the streaming will allow fans access to a presentation nearly equal to that of the TV series, but also give them much more than 42 minutes of action. With commentary by Dunst on domestic tour stops (guest hosts will fill in overseas), the streams will still provide the hole cards, chip counts and analytic graphics that poker aficionados have come to expect.
"It's not going to have the same quality as a totally post-produced TV show, but we believe you'll have a level of engagement that will really captivate viewers," said Pliska. "Tony brought so much this [past] season. Tony brought a degree of credibility and analysis and his own wit that [has] resonated and we're delighted that he'll bring a little bit of that to our streaming initiative as well."
WPT players can look forward to new stops in season ten, including Florida's Jacksonville Poker Room, Parx Casino in Philadelphia, and international locales like Italy, Ireland, Malta, Marrakech, and Prague - while the tour returns to its most classic venues, such as the Bellagio Resort and Casino in Las Vegas, the Bicycle Casino in Los Angeles (which opened the season Thursday), and Bay 101 in San Jose.
Those lucky enough to win on the World Poker Tour will enjoy it even more with the introduction of the Champions Club, which treats all WPT victors to VIP treatment at events, including their own personal concierge. Their names will be placed on plaques that adorn the brand-new Champions Cup, behemoth of a fixture that will travel with the tour. Big awards are in vogue at the WPT: season nine Player of the Year Andy Frankenberger was on hand Thursday to receive his trophy, only for Van Patten to be unable to lift the thirty-five pound award. When Frankenberger said he had a shelf in mind to put it on, one WPT staffer advised him that he might have to "double-reinforce that shelf."
It's clear that whether you're a poker, player, a dedicated fan, or someone just curious about the high-stakes lifestyle, the World Poker Tour has something in mind for you in season ten. One can only imagine what Heller and company will do for an encore.
WPT season ten is currently underway, and will begin broadcast on FSN in spring 2012. For more about season ten and current tour news and information, visit the World Poker Tour official website.