What's Keanu Reeves Doing? (That Poor Pigeon!)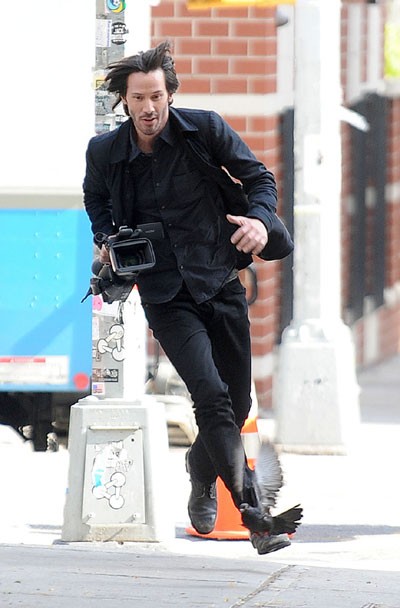 Keanu Reeves held onto a video camera while running down a New York City street filming a scene for the upcoming movie "Generation Um..." yesterday. Looks like he nearly punted a pigeon in the process!
The film is a drama that follows three adults during a single day in Los Angeles, one filled with sex, drugs, and indecision.
He's also starring in the upcoming film "Passengers" in which a spaceship passenger is prematurely thawed from a cryogenic slumber a century before anyone else.  He is rumored to appear in "47 Ronin" about a band of samurai who set out to avenge the death of their master.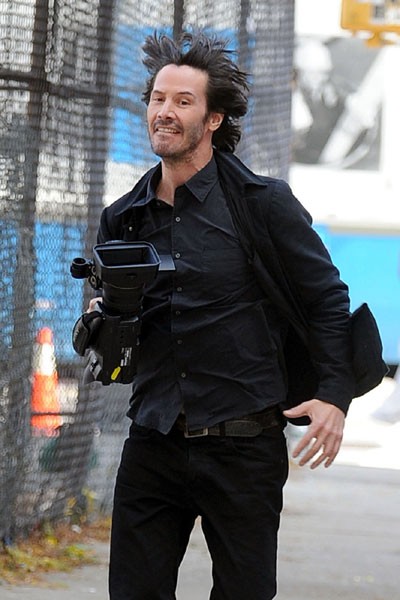 Click for more great Keanu Reeves pictures: