What's It Really Like To Work With Lindsay Lohan? New York Times Article Tells All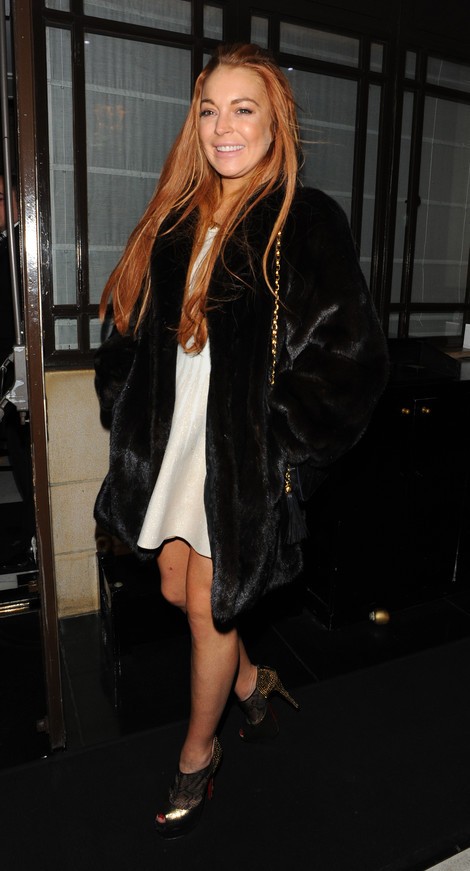 A recent New York Times article offers an eye opening look into Lindsay Lohan's behavior while she was filming the independent film "The Canyons."
The post-noir sexual thriller centers on a group of twentysomethings who navigate life and sex in the hills of Los Angeles. Porn star James Deen stars alongside Lohan and Nolan Funk.

The Times article, "How to Catch a Falling Star: This is What Happens When You Cast Lindsay Lohan in Your Movie," centers on Lohan's shenanigans while making the low-budget film (made for $250,000).  The writer mentions Lohan's bizarre and drunken behavior, including arriving on set at 6 a.m. after partying with Lady Gaga until 5:30 a.m.

There's also a bit about how director Paul Schrader fired Lohan for not showing up and her subsequently crying and begging him outside his hotel room to keep her in the film.
The article also mentions how Lohan ran up a $600 tab on alcohol and sushi and nearly didn't do the four-way sex scene until the director stripped naked to make her feel more comfortable.

Lohan also referred to her time in jail, at one point joking about being asked to wear stripes during a photoshoot: "I said, 'Hello, stripes after jail, so not a good idea!'"
Lohan has apparently read the piece and only refutes one part - that she got drunk before driving her Porsche.
Check out more in the video below: