What's Happening Around The Country This Weekend, Courtesy Of Going.com

If you're someone who loves to go out then
Going.com
is the place for you! Find the hottest events, parties, concerts, places of interest and more! There's always something
going
on!
Here's a sampling of some of the great things that are happening around the good 'ol U.S. of A. this weekend, September 5-7, 2008:
New York City:
Glamdammit: 4-Year Anniversary
Monduna V5: A Robot Masquerade
East Village Radio Festival
Deitch Projects Art Parade
Los Angeles:
Grand Opening: The Proper
The Curious Unseen (Art Opening)
Thread Show: Fashion & Cocktails
Nine Inch Nails
(
NIN on Starpulse
)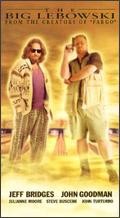 Boston:
Sam Adams Octoberfest
Make It Rain Art Show & Fundraiser
Cirque Du Soleil
Somerville Rock & Roll Yard Sale
Chicago:
GZA Performs Liquid Swords
Red Bull Flugtag
Switch @ Crobar
.
Neon Hi-Tops w/ DJ Polywig
San Francisco:
Ratatat @ The Fillmore
17th Annual Fringe Festival
Lebowski Fest
Riddim Driven
Seattle:
Rock The Bells @ The Gorge
Hendrix Fest
Miami:
Sweat Record Mural Unveiling
The Jonas Brothers
The Decline Of Western Civilization Screening

Washington D.C.:
Budweiser Reggae Summerfest
Does It Offend You, Yeah?
San Diego:
SEXY "Girls Night Out"
Giant Fridays w/ Derrick Carter
Philadelphia:
My Morning Jacket
Flavor Fridays