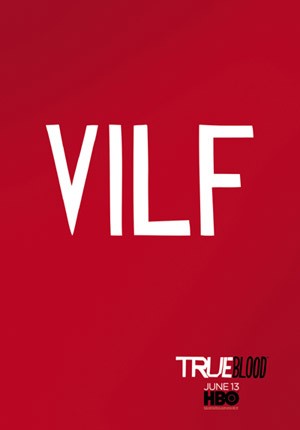 HBO has released a new "True Blood" season 3 teaser poster.

The poster is the second in a series of 12 posters that are being distributed online as part of a teaser campaign promoting the third season debut on June 13. For those not in the know, VILF means "Vampire I'd Like To F***."
Meanwhile, series star Anna Paquin just admitted she's bisexual.  The actress has come out as part of a Public Service Announcement (PSA) taped for Cyndi Lauper's True Colors Fund, which fights for the rights of the gay, lesbian, bisexual and transgender (GLBT) community.
In the clip, Paquin declares, "I'm Anna Paquin. I'm bisexual, and I give a damn."
See more photos from "True Blood" here!